Our September Starters 2022 Induction Programme
Stage 1
Parent's Induction Meeting and tours of the setting for families
We cordially welcome new parents and families to our induction meeting. This lays the foundations for firm home-school partnerships.
Stage 2
Stay and Play sessions
Two stay and play opportunities for children to explore their new school setting. (Parents drop off and pick up please.)
Stage 3
Transition discussions with pre-school settings
We make contact with each child's current pre-school setting(s) and liaise with key workers to ensure a detailed transition to school conversation takes place. These take place throughout June/July.
Stage 4
Individual contact with families
Parents receive an individual email from teachers to complete any conversations, answer any questions and reassure families prior to September.
Stage 5
Useful information and Testimonials
Useful links and information about preparing children and families for new school adventures.
Time for school - here we go!
Please take a look at the photographs below. They show you how our setting looks. We do make changes throughout the year that reflect the children's interests and next stages of development but these are a good starting point from which to share and talk to your child about their new school and where they will spend their time during their first year.
We are very lucky in Reception class to have our own set of toilets in the classroom. There is no need to worry about having to find the toilets when you start school. We will show you where they are but above is a picture of the bathroom door. As you can see the bathroom is next to our classroom sink and creative spaces.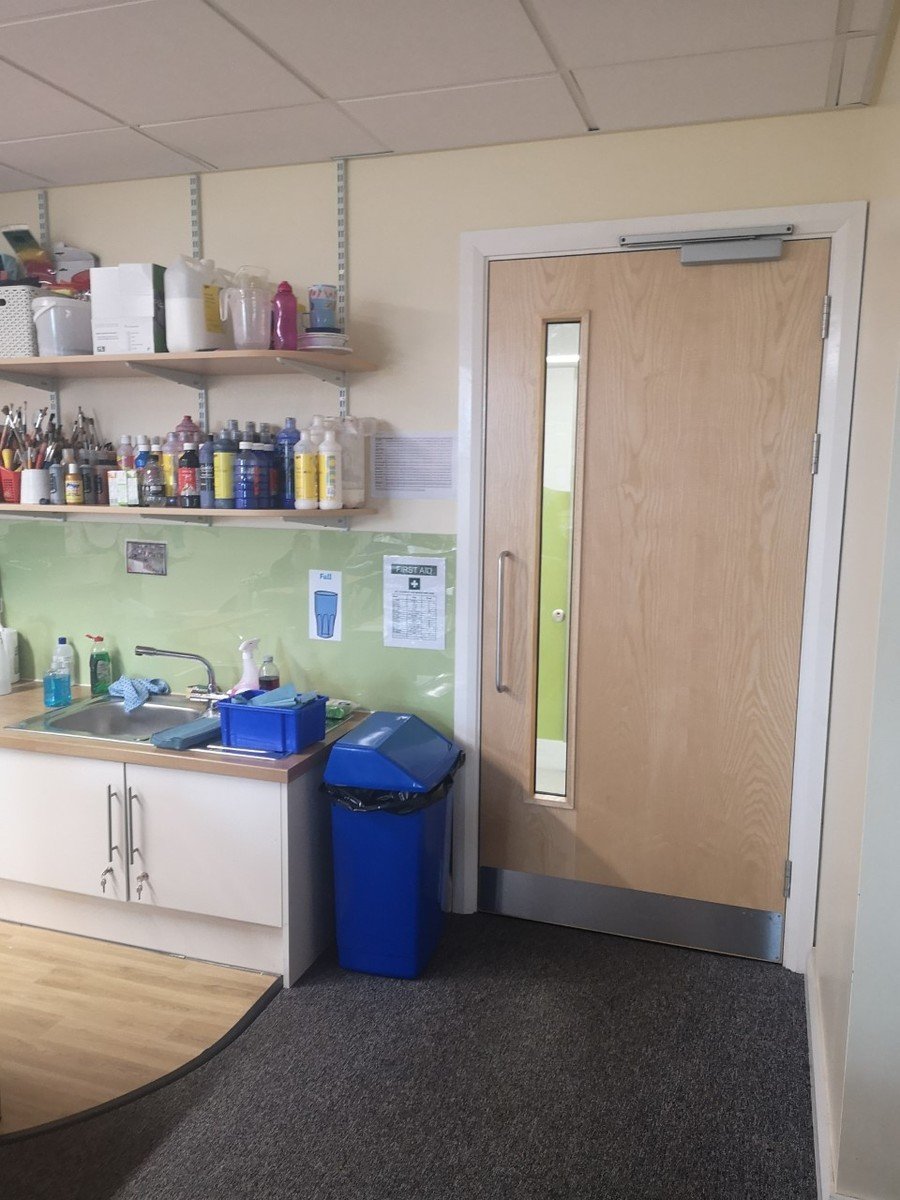 Here is a photograph of our school MUGA. It stands for 'Multi use games area.' All children at school have time to play on this and you will too! We also have a grassed area, playground spaces and our amazing woods for lovely learning walks.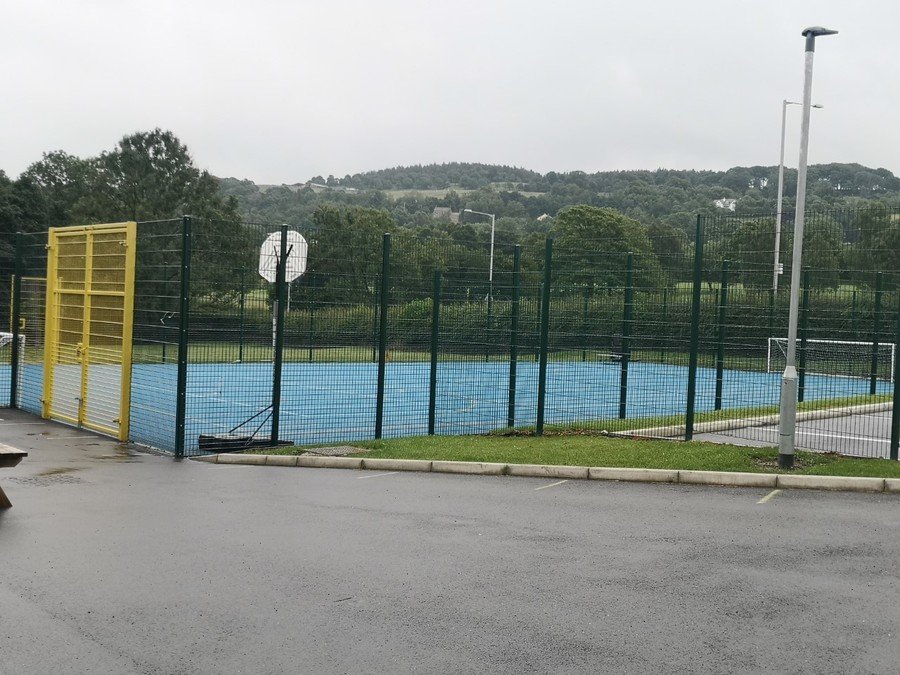 We had some building work done at school a couple of years ago and Reception class got a brand new classroom, including a bathroom. Here is a photograph of the bathroom sinks. Can you see the soap dispensers? They are easy to press so you can wash your hands well with soap after you have used the toilets and throughout the day. To make the water flow, you just press the top of the tap - it is really easy so please don't worry.