Rose Queen and Summer Fair 2019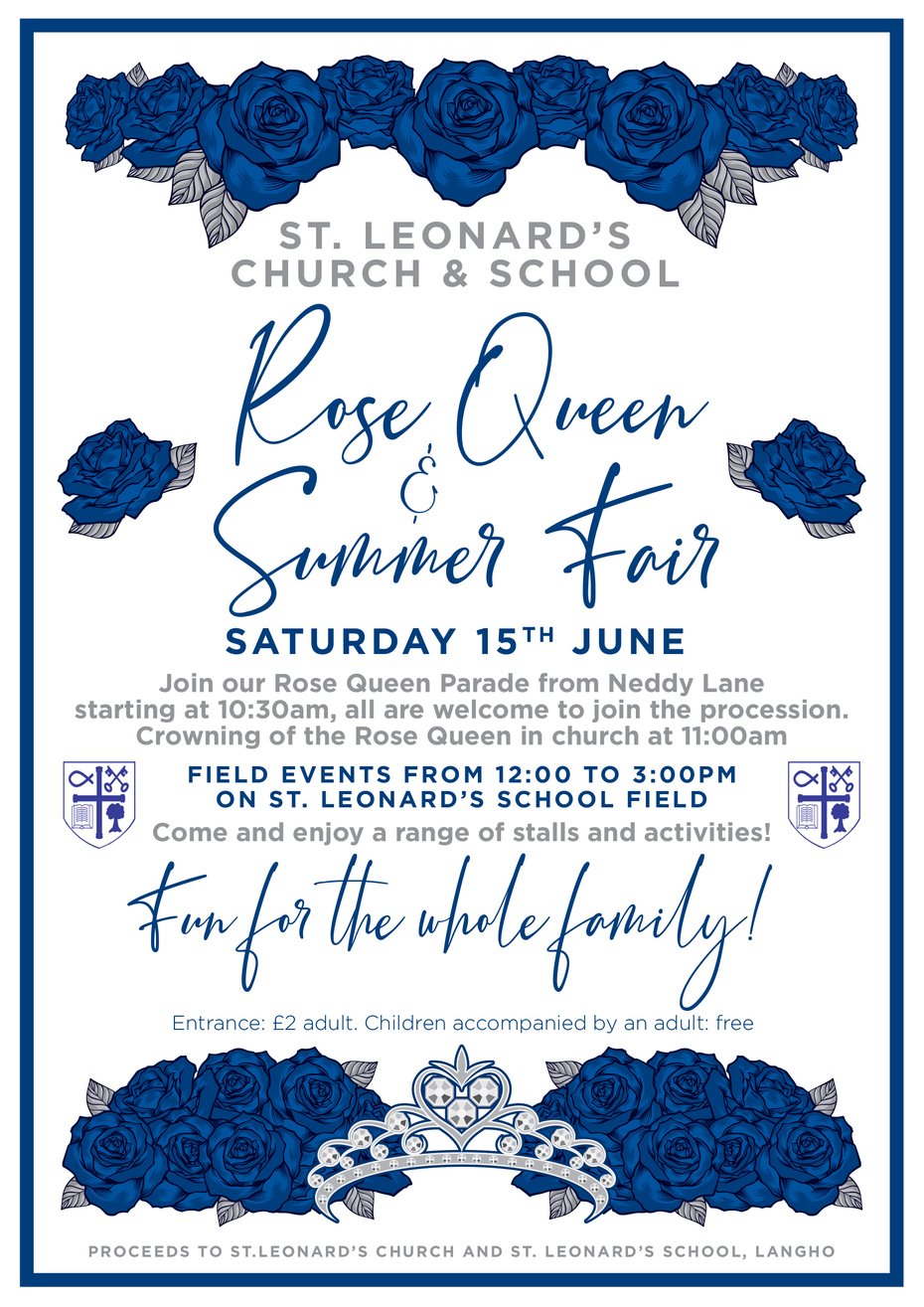 St Leonard's Strikes Gold Sport Award
We were delighted to welcome Stacey Roscoe, from the Hyndburn and Ribble Valley School Sports Partnership (HRVSSP) on Thursday 22 November 2018, to present school with a Gold School Games Mark Award.
The award is recognition for St Leonard's commitment to, and development of competition in school sport, physical education and physical activity. It reflects the schools broad, balanced and inclusive sports provision that provides competitive inter-school opportunities and actively encourages those children who are less likely to be engaged in physical activities.
Thank you to Mr Kelly, Mrs Chambers(athletics coach), all staff and parents who help to support sporting activities at St Leonard's.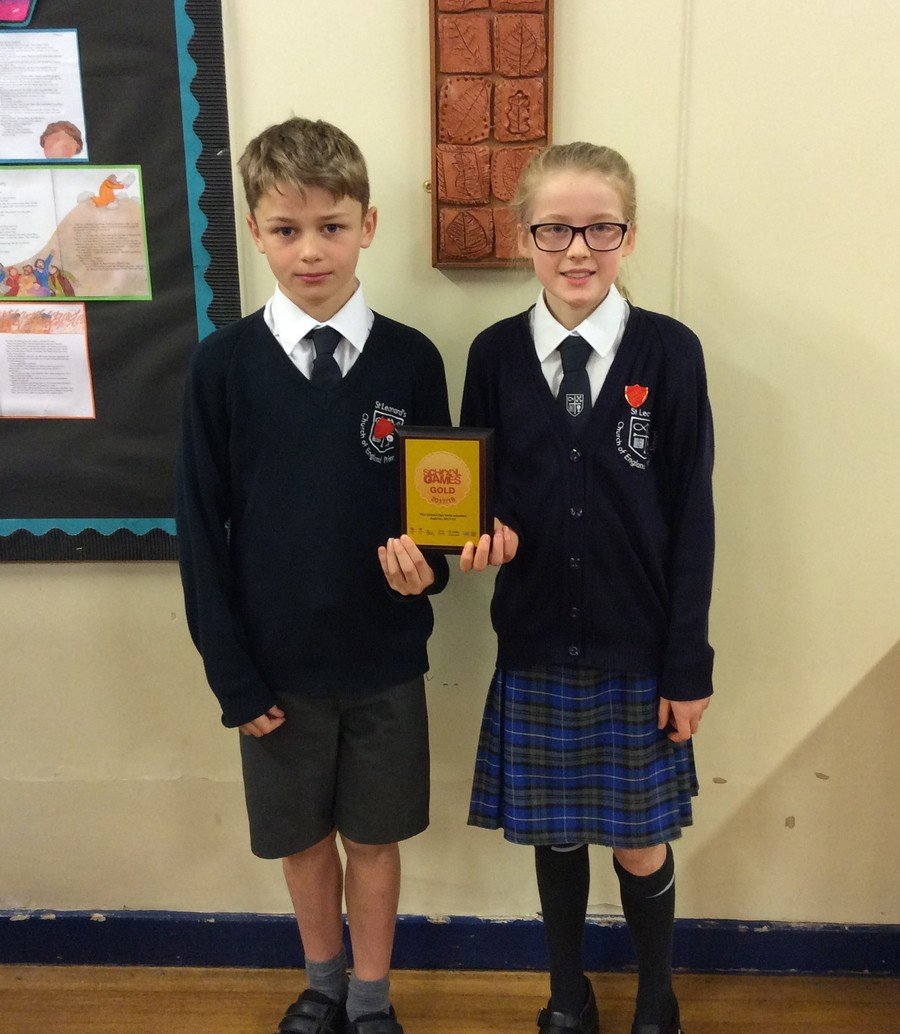 Sporting Success
Congratulations to our fantastic sporting stars who were crowned Hyndburn and Ribble Valley Cross Country Champions whilst our football team won the Accrington Stanley Kids Cup tournament.