Year 5
Welcome to our Year 5 page! We will provide weekly updates here as well as learning overviews.
For specific curriculum links, support and advice, please use the curriculum tab and choose the appropriate subject.
We have two classes in Year 5.
Our classes are
Robins (Y5) whose class teacher is Mr Colpman
Swifts (Y5) whose class teacher is Miss Jones
Learning is also supported by Teaching Assistants.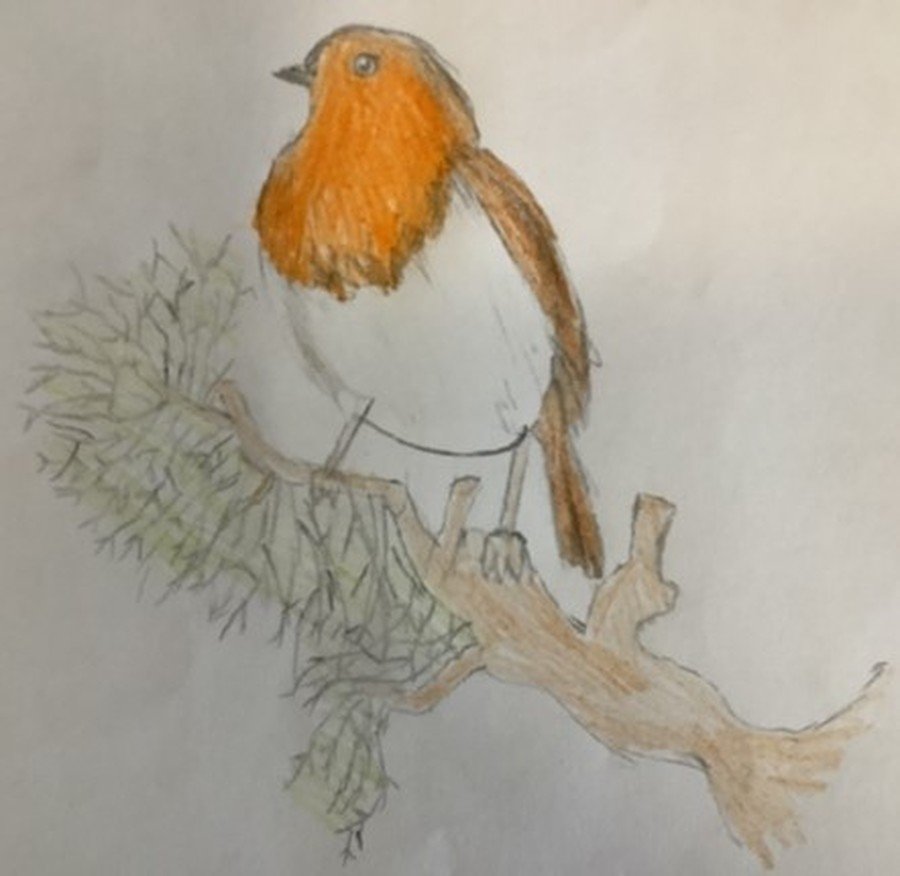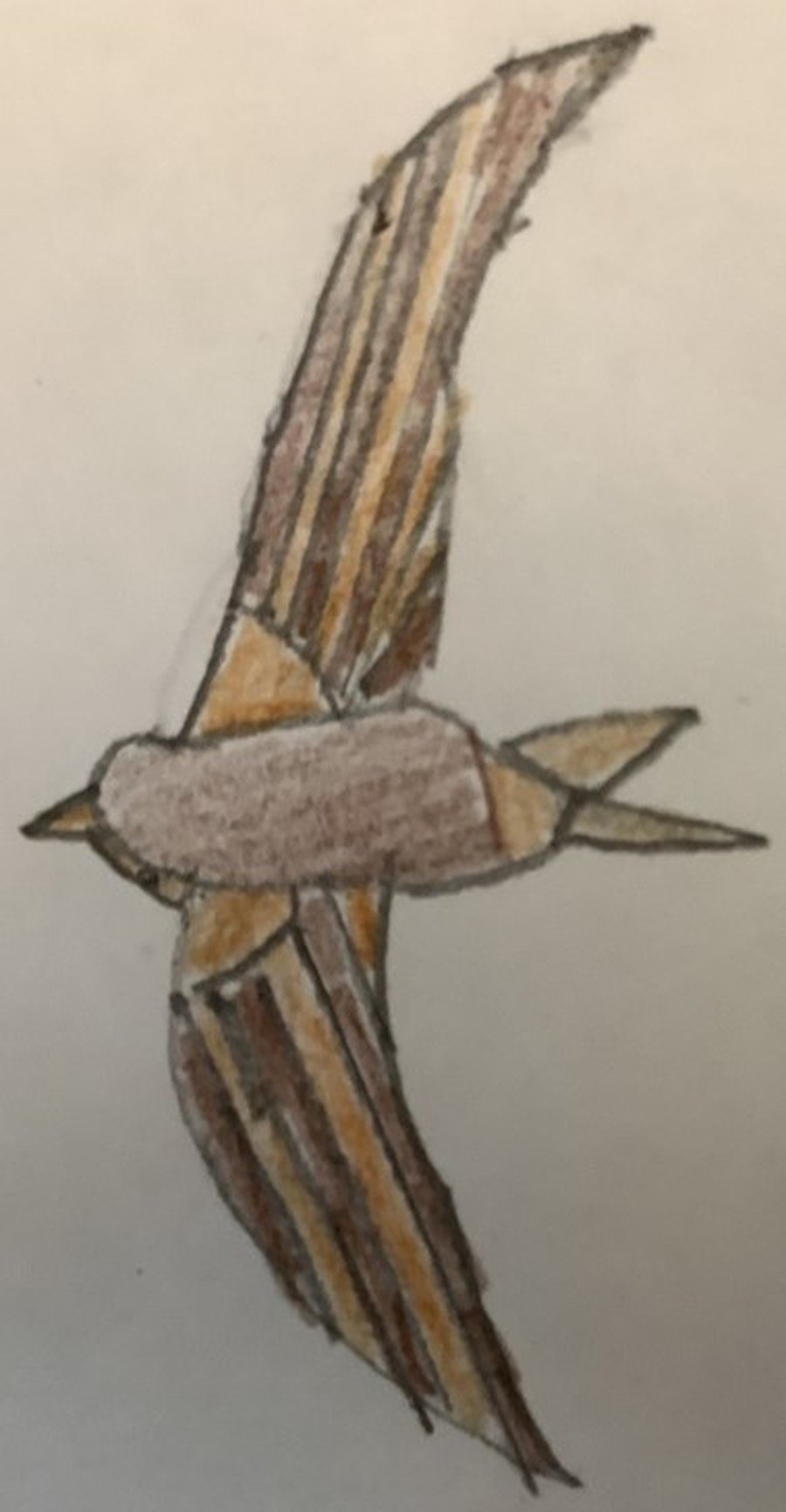 26th May 2023
The final week of this half term has been just as busy as every other week, with lots of finishing off to be done. We finished our writing, which was inspired by the 'Paperbag Prince'. We finished our art, designing for a purpose, with a luxurious product called Opulence. We finished our PE unit about tactics and strategies, including a session from Key PE, where we played different rounds of kingpin to help us focus on different skills. We finished our science by comparing the life cycles of insects and amphibians (which use metamorphosis) to the life cycle of birds. We finished our computing work to use different filming techniques to make and edit a video. Finally, we finished our RE work about St Paul and the spread of Christianity. All this, with a visit to Manchester Art Gallery to think carefully about the shapes, colours and feelings in art, made for a very busy week. Thank goodness we finished this half term and can have a rest before we start the final stretch of the year.
19th May 2023
With Monday not being a bank holiday (for a change), Year 5 were pleased to be doing a bit more art, which involved collaborating to complete a design for a zoo's discovery centre. They also got their extra PE lesson - two this week - identifying tactics and strategies in team noughts and crosses, and cops and robbers. Their RE work was about the spread of Christianity and the persecution of early Christians. In maths, the children finished their work on decimals (but find some games to play on maths playground or top marks if you want to boost your confidence) and began a new unit on shape and angles. We also finished our geography work with the life story of an item of food or clothing, from the climate where they grew, through the transport and processes it too for them to arrive at our house (along with who or what they met along the way).
Many of the children are enjoying their brass lessons and practising set pieces ready for an end of term concert. Please you encourage your child to keep practising a few times a week so they feel more confident and are able to produce a more refined tune for their performance.
12th May 2023
This week, Year Five's RE work gave them the chance to look at St. Paul's First letter to the Corrinthians (chapter 13) and interpret its message about love for today. They continued to think about the strategies that help games such as dodgeball and such as coordinating throws, keeping your eye on the ball (turning your back is never a good idea) and only coming forwards when you are ready to throw. They have spent some time on learning by questions to improve their knowledge of punctuation and grammar and have been on reading plus (please continue at home if you can). In science they began looking at the life cycle of different mammals and the discoveries made by Jane Goodall about chimpanzees. Please continue to check your child's spelling score in their homework diary and encourage more practise, if needed.
5th May 2023
This week, Year Five's RE work involved retelling the story of the conversion of St Paul, showing the significance of what his life was like before and afterwards. PE Included looking more at strategies and tactics in dodgeball, for example, coordinating throws to make it harder for their opponents to dodge. Geography was about the ten steps made by a T-shirt in the journey from the cotton plant to the shops as well as the pros and cons of imported food vs locally sourced food. Spanish and music lessons continued, with a song (To the Sound of Trumpets - Coronation Song) and fanfare for the coronation of King Charles III. Also, some new worship leaders have been appointed to reflect on our experience of worship in school. Please keep practising spellings, using Reading Plus and improving the speed of recall on TT Rock Stars.
28th April 2023
Year 5 have been busy this week (as usual). In PE, they continued reflecting on their experience of different games, like dodgeball and bench ball, to understand what strategies and tactics are used to help them and their team. Art gave the children a chance to design a discovery centre for a zoo based on the style and work of Morag Myerscough. They enjoyed listening to the local author, Brian Beresford, and finding out about his recently published book. RE (which will be mainly about St. Paul and the early life of the Church) started with the Acts of the Apostles and the coming of the Holy Spirit at Pentecost. After checking how much of our last Science unit children could remember, we started a new unit with different ways plants are able to reproduce and the benefits and drawbacks of both methods. All in all, a busy week with lots going on.
21st April 2023
This week, as we return from the Easter holidays and reflect on new life, Year 5 have completed their RE work about the way Christians respond to the news of Jesus's resurrection. As a new term, they have started lots of new things, such as a new class novel for whole class guided reading; The Boy at the Back of the Class. Our new PE focus is about tactics and strategies in a number of different sports and games. Art is about designing something new for a purpose and started with designing a personalised coat of arms. In Geography, we began looking at journeys, such as the journey across the world that is made by our food or clothes. New work in maths will follow next week as we continue practising the things that will help us make good progress alongside learning lots of new and interesting things.
31st March 2023
Year 5 have had a brilliant, hard-working final week of the Spring Term. In English, the children have planned and written excellent biographies about astronaut Chris Hadfield and we have finished reading our class novel, 'Cogheart', which everyone loved! In DT, the children have designed and made interactive pop-up books aimed to tell simple stories to younger children in a really engaging way. Many children made theirs with younger siblings in mind and have been really thoughtful and super creative when making their books, showing lots of perseverance. Thank you to all of the parents and family members who came to watch our Brass concert - I am sure you will agree the children were truly amazing and it was wonderful to see how much they have learned over the last 6 months. Have a restful and enjoyable Easter holiday - Mr Colpman and Miss Jones look forward to seeing everyone back and eager to learn soon!
24th March 2023
Year 5 have worked incredibly hard this week. We started with history afternoons, discussing whether King Alfred really was 'Great' and using historical evidence to learn more about how the Vikings lived. The children did a great job of evaluating the usefulness of the evidence, wondering whether it told us about all Vikings. In PE, the children created solo sequences using equipment and incorporating different mounts and dismounts, styles of travelling, jumps, balances and rolls. In Computing, we used the AND and OR search functions to find information using a database and on Thursday afternoon, the children rehearsed together as a year group for the upcoming concert. In RE, children have been retelling the Easter story, focusing on how Jesus' death and resurrection was a victory for Christians. To complete the week, we have been inspired by pressure groups who aim to improve the world around us! Keep up the super effort!
17th March 2023
We have had another great week in Year 5 with children loving participating in British Science Week. This started by learning about a scientist, Dr Raquel Prado, who works as a Renewable Materials Engineer. Inspired by her curiosity and problem-solving, we then acted as engineers to make strong bridges using just a few pieces of paper. The creative ideas and end results were very impressive! We also continued our science unit and investigated irreversible chemical changes and the useful by-products of different chemical reactions. In PE, the children used a variety of balances and rolls to travel across equipment. Brass lessons continued with rehearsals for the concert – they're sounding better every week! We concluded the week with RE, considering questions about the death and resurrection of Jesus, and PSHE, in which we learned about people who have contributed to their communities and how we can do the same. Keep up the amazing effort, Robins and Swifts!
10th March 2023
This week, we have started a new book in English – The Darkest Dark by Chris Hadfield – as a stimulus for some non-fiction writing and we have enjoyed learning more about the early life of the Canadian astronaut. With two history lessons this week, we discussed the push and pull factors that resulted in the Viking invasion of Britain and learned about where the Vikings settled, focusing on 'Jorvik' and Repton. In PE, the children have practised a variety of advanced individual and partner balances and have learned different rolls to add into their sequences. Rehearsals for our Brass Concert continued and, in computing, we used the 'search' and 'sort' tools to navigate databases. We ended the week with RE, considering why Christians perceive Jesus' death and resurrection as a victory and, in PSHE, considered ways we can look after the environment by reducing what we use. Super work, Year 5!
3rd March 2023
We have had another great week in Year 5, filled with super learning. The children wrote some brilliant Norse poetry, casting spells to protect warriors in adventure and battle. We started our Vikings unit in history and the children analysed sources teaching us about the Lindisfarne Raid and discussed their reliability as historical evidence. In PE, the children created and performed sequences using a variety of gymnastic positions before learning a variety of balances – we have some skilled gymnasts amongst us! We continued to explore databases in computing, this week learning how to sort data by field. Both classes sounded fantastic during their brass lessons, learning a range of different songs and genres to perform. In RE, we started a new unit of learning and discussed what we mean by 'victory' while considering different victories through history. Well done Year 5 – keep up the great work!
25th February 2023
We've had a super first week back in Year 5! All the adults were very proud of the children who read in church for our Ash Wednesday service – you did a fantastic job! In class, we have been very eager to start our new class novel, Cogheart, and during poetry week, we have read and compared different types of Norse poetry and considered the role of a skald in Viking life. Continuing our materials unit, we investigated different processes we can use to separate mixtures. In PE, we began our gymnastics unit, learning a variety of shape positions to use in sequences. Brass and Spanish lessons have continued and in RE, we linked the British Values to the big questions for the unit. In PSHE, we have started learning about Citizenship, considering the rules and laws in the UK.
10th February 2023
Year 5 finished reading about Shakespeare with the ending of Hamlet and their corridor display about Hamlet and Macbeth. This was wonderfully completed with a theatre group visiting to perform their version of Macbeth for us and the opportunity to discuss the characters and themes. Children also finished their extended writing of a Norse style myth (producing lots of stories for the teachers to read over the break). In Art lessons, looking creatively at Rorschach's ink blots (and having a go of creating our own), considering the purpose of symbols (e.g. pictograms) so we could use emojis to create a meaningful message and focussing on 'Gassed', a First World War painting by John Singer Sargent. We recreated the picture, placing ourselves, blindfolded, in the scene to try and understand the characters better. In Computing lessons we were using scratch to use variables to create a game.
3rd February 2023
Year Five continued their spooky dance, branching out a bit more into the zombie theme to follow along with some of the steps to the music, Thriller. In RE, they looked at the parables of the Mustard Seed and the Yeast, followed by the parables of the Hidden Treasure and the Pearl, considering their meanings and how they have an impact on people. Our trip to Jodrell Bank was packed full of information about the stars and planets, with children showing good knowledge or asking thoughtful questions. It was a little longer than expected but well done to everyone who made the most of it. In Spanish, children continued by moving on from describing places in town to giving directions. Friday afternoon saw some children doing their science work on soluble and insoluble materials while others practised some important punctuation and grammar skills on Learning by Questions.
27th January 2023
As the term continues, so does the learning. We started Hamlet in guided reading and a new unit about multiplying fractions in maths. Those who are unsure of normal multiplying and dividing should keep practising, including TT Rock Stars. Some continued science with dissolving (while others will do this next week). In RE, we looked at the Beatitudes in the Sermon on the Mount (asking what our attitudes should be). Most children enjoyed learning the hand jive in PE and adapting it to do 'The Monster Mash.' Swimming is bringing in improvements in technique and strength. Thursday's Spanish ran alongside brass - regular practice will help them get ready for their performance. Lastly, Geography was about the changes there have been in the local area over the years, why those changes happened and using an overlap map explorer on the internet to see where those changes took place.
20th January 2023
Year 5 enjoyed finishing Macbeth and discussing its themes. They continued their dancing in PE, moving from last week's Harry Potter theme tune to Ghostbusters. In RE, they continued their quest to discover why Christians believe Jesus was a great teacher, looking particularly at 'The Parable of the Workers in the Vineyard.' Science saw a move from investigating thermal insulators (what will keep the ice cold?) to electrical conductors (what will make the brightest bulb?). Swimming was popular, as always (no products, please) and brass lessons are now working towards a concert on 30th March. Geography's focus on changes in human geography (how people use the land) moved from regeneration for the London 2012 Olympics to before and after the Coventry Blitz of WW2. With Spanish revision and PSHE continuing from last week's visitor, who helped the children to give emotions meaning, we've had another busy week. Well done!
16th December 2022
Our last week of Autumn Term has been fun-filled and fantastic! We enjoyed our final woodlands session, building a fire and making s'mores and Monday afternoon was made even more delicious when we made Eton Mess in cooking. Thank you so much to Mrs Skilling and all staff in the kitchen for helping us to make such yummy dishes each week! Our main task this week has been designing and making Doodlers in DT, which tested our knowledge of making electrical circuits as well as our designing skills, resilience and patience! We have also created our own vector drawings which look really effective and tested lots of useful skills. We had worship with Rev. Tracy about why we make Christingles and enjoyed making them and singing carols in church. Thank you all for a brilliant term. Have a wonderful, well-earned break and a lovely Christmas time.
9th December 2022
A fantastic week in Year 5! We have finished our class novel, When the Sky Falls, and can all say we really enjoyed reading this book. On Monday, we practised our fire-building skills in the Woodlands and toasted bread over the fire, as well as making shortbread biscuits in the kitchen with Mrs Skilling - they smelled delicious! We completed our science unit, learning about the history of astronomy and how scientists' understanding of space evolved from a geocentric model of the solar system to a heliocentric model. In history, we compared what we can learn from different Anglo-Saxon texts including the Lindisfarne Gospels, Bede's History and Beowulf. We loved our brass lesson, learned how Navidad is celebrated around the world in our Spanish lesson, and started to consider how to make motorised doodlers in DT. This week's highlight was the fantastic Cinderella Pantomime in Blackpool and the teachers were very proud of our behaviour out of school. One amazing week to go!
25th November 2022
Year 5 have had a great week and were very excited to start their school swimming lessons. In the woodlands, we reacted to the weather and worked as a group to build shelters. We all enjoyed making a tomato sauce to be used at home - it smelled (and tasted) delicious! In Science, we created detailed fact files about the planets in our Solar System. Our first swimming session allowed us to be sorted into groups ready for formal lessons next week. Brass lessons continued, with us starting to play Christmas music, and we learned lots in Spanish with Mrs Esson including super telling of the time. In RE, we learned more about what happened after the Nativity story and discussed the significance of the flight to Egypt. Everyone has worked so hard this week and has amazed us in their reading assessments - keep up the brilliant work!
18th November 2022
Our week kicked off with worship that introduced the theme for Anti-Bullying Week 2022 and we have taken opportunities during the week to consider how we can 'Reach Out' to advocate for ourselves and others. Our woodlands activities helped us to develop our teamwork while crossing a slackline. We used the claw grip to cut ingredients for our delicious Greek salads in cooking. In Science, we learned about the phases of the moon while, in History, we examined artefacts from the Staffordshire Hoard to teach us more about the Anglo-Saxons. We finished the week by reflecting on the importance of Mary in the Christian faith. Fantastic work, Year 5!
11th November 2022
Year 5 have had another fantastic week. In Woodlands, many of us started making tools and crafts using the natural resources around us, while others put our Science into practice, using levers to move larger objects. We started our cooking lessons with Mrs Skilling and gained certificates in food hygiene. In Science, we discovered why we have night, day and seasons on Earth and our history lessons allowed us to be archaeologists by studying artefacts discovered at Sutton Hoo. We started to compose music in Brass and played our tunes on our instruments, while in Spanish we were telling the time! Our week ended with RE, matching common images and songs associated with Christmas with the relevant verses in the Bible. What a great week of learning!
21st October 2022
In the last week of this half term, Year Five have enjoyed finishing their class novel, where things have finally fallen into place to make everything right. Our attention to detail helped children to create some great observational lizard art (to link to our book). We looked at a famous artist - Hundertwasser - and had a go at decorating a picture of the school using his style of bold colours and shapes inspired by nature. Our final art lesson was to create a monument using symbols to represent ideas. In computing, we looked at search engines, how they work and how searches can be adjusted to bring more specific results. After a busy half term, everyone has earned a well deserved rest.
14th October 2022
Year 5 have had a super week, learning lots in both classes. We started the week with woodlands, practising First Aid techniques, and PE in which we developed defending tactics in netball. In Science, both classes investigated the effects of friction (ask for a demonstration!) and thought about when friction is useful. Robins discovered why avalanches occur in the Alps while Swifts made an informative leaflet for tourists to display all of their learning in Geography this half term. Everyone was very excited to take their brass instruments home to practise! In Spanish, children continued to describe people. To end the week, we looked at what a range of holy books can teach people about the world today and we discussed the different types of bullying and how it affects all people involved in PSHE. Thank you for a fantastic week, Year 5!
7th October 2022
This week, in woodlands, Year 5 continued to develop their teamwork skills as they worked in groups to make different shapes from rope. In PE, we used the passing skills we have been developing to play tactical 3 v 3 games. Inspired by the Mad Science assembly on Monday, Year 5 have planned and completed investigations into the effects of water resistance and are looking forward to testing the boats they have designed. Robins discussed the benefits and problems brought by tourism in the Alps, while Swifts discovered how Alpine communities protect themselves from Avalanches. Spanish and PSHE continued on Thursday, and in RE we considered how Holy books, like the Bible, help people in knowing how to live. Great work, Year 5!
30th September 2022
This week, in PE, Year Five looked at the benefits of the shoulder pass and adapted it to shoot into the netball net. In woodlands, they had to work as a team to problem solve an unusual way of untying a rope from a tree. They re-created a piece of artwork for the cover of a Christmas card. Robins completed their investigation and fair test about air resistance while Swifts made their stone fish from the book. Many brought some food for the harvest service in church. Spanish and music continued as usual, as did PSHE. RE continued the unit of work looking more closely at questions we raised about the origin and use of the Bible.
23rd September 2022
With a short week following the Queen's funeral, the children began Tuesday afternoon with their next science lesson, exploring the effects gravity has on objects, with some moving on to investigating the effect of air resistance. Geography work involved understanding how homes in the Alps are suited to their environment. Some Spanish revision games and applying musical vocabulary left Friday to continue looking at the Bible, moving from why it was written to when it was written. Letters will be sent home about their instruments next week in preparation for them taking their instruments home for regular practise from 6th October.
16th September 2022
Year 5 has had another productive week. The children started developing their netball skills in PE with chest and bounce passes. They were excited to begin looking at the woodlands and understanding risks so they can pursue future activities safely. To support this, children will need waterproofs and outdoor boots (preferably wellies) to take part. On Tuesday, some continued their science topic on forces while others used the book, Only One You, to personalise a stone fish that represents themselves, ready for a whole school art project. Well done to everyone who brought homework on time on Wednesday. Alongside checking this, children looked at how fold mountains are formed as part of their geography work on the Alps. They couldn't wait for music so they could have a go of their brass instrument. Letters about bringing these home will follow shortly. Finally, they began discovering answers to some of their questions about the Bible, such as why it was written.
9th September 2022
Year 5 have made a great start returning to classroom life after the summer holidays. They have settled in well and started some of their new units of work. Our class novel for guided reading is Holes, which is proving to be a very popular choice. In science, we started looking at what forces are and the six different ways they can affect an object. Our geography work began with the continents of the world, narrowed down to the countries of Europe and particularly looking at the seven countries that contain or boarder the Alps. Spanish work on describing the planets and PSHE on friendships left only the new unit in RE about how and why Christians read the Bible. Well done to everyone who settled in well.