Year 3 and 4
Welcome to our Year 3 and 4 page! We will provide weekly updates here as well as learning overviews.
For specific curriculum links, support and advice, please use the curriculum tab and choose the appropriate subject.
We have three classes in Year 3 and 4 (also known as LKS2).
Our classes are
Herons (Y3) whose class teacher is Miss Cross
Kingfishers (Y3&4) whose class teacher is Miss Clarkson
Owls (Y4) whose class teacher is Mr Taylor
During the mornings, we have an additional teacher (Mrs Carney) in the phase to provide single year group teaching for Maths. Learning is also supported by Teaching Assistants.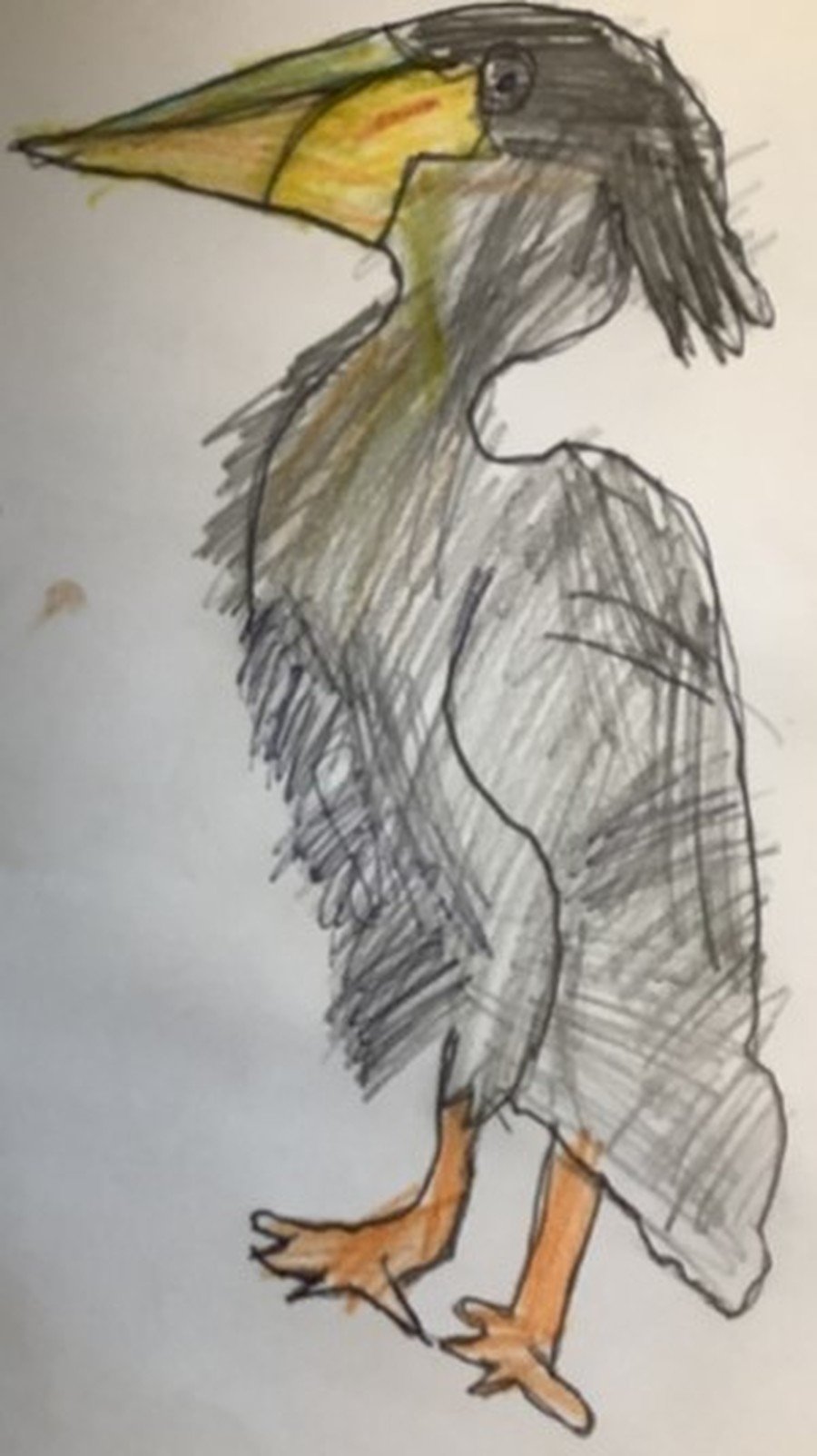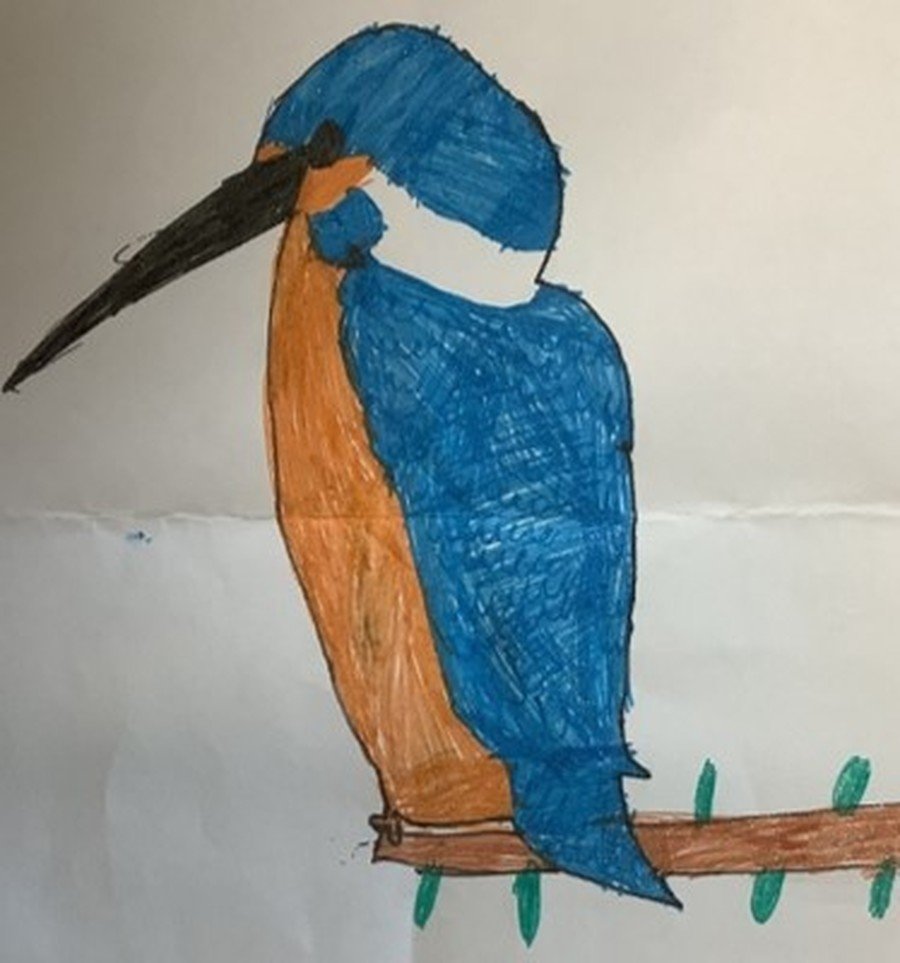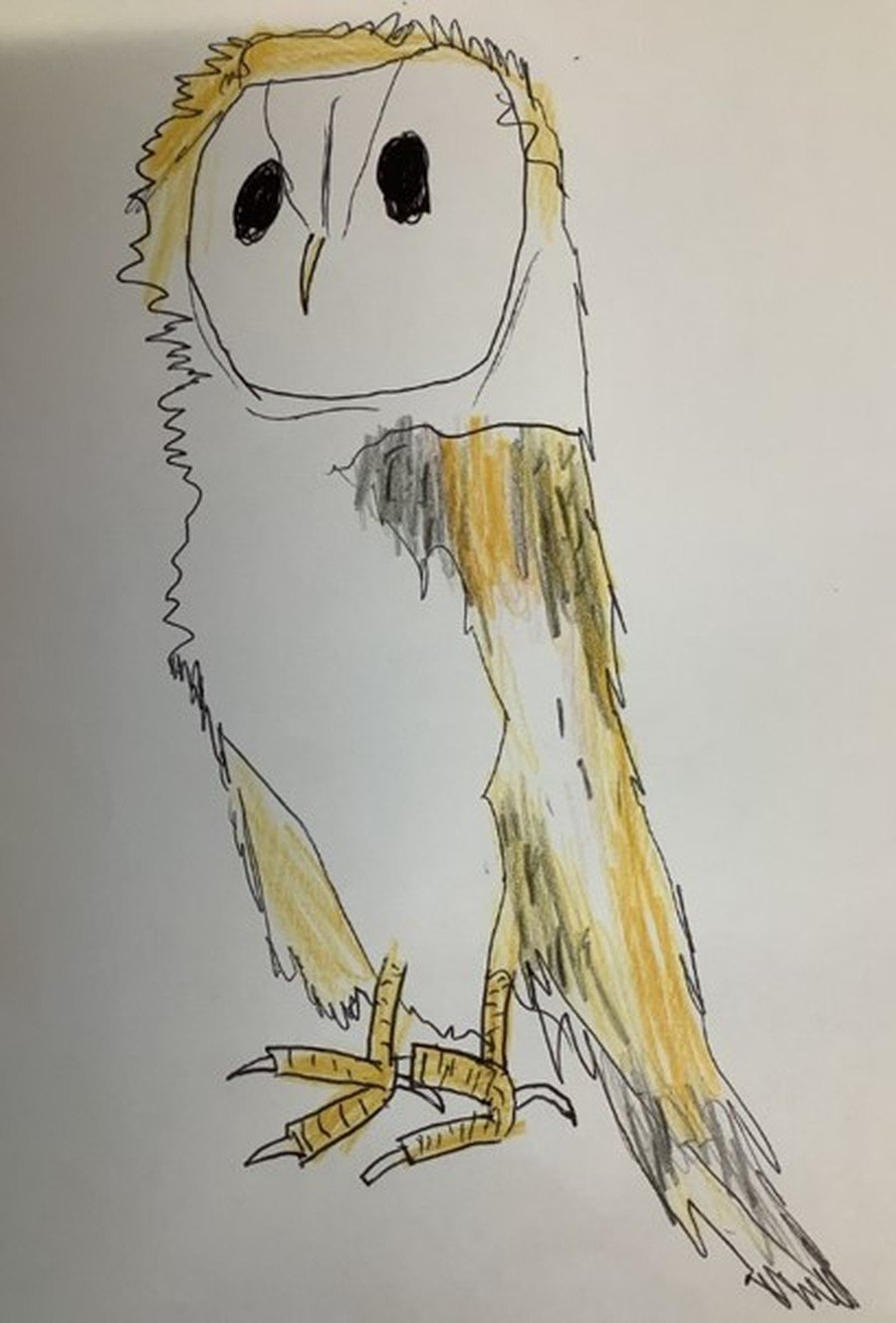 30th June 2023
Well done Y3&4 for another super week of hard work. All the children are enjoying their History unit and have learned about the Pendle Witches as well as transportation to Australia and Victorian prison reforms. The children have been asking great questions about the morality of these practices. In RE they have learned about different places of worship for different religions and were fascinated by how carefully the buildings are designed. The children are continuing to read the Land of Roar and creating interesting pieces of writing. Keep up the hard work!
23rd June 2023
What a sunny week of fun we have had in Lower Key Stage 2. In Science we have continued to investigate environmental changes to habitats and the effect on flora and fauna. We have looked at worldwide habitats and we have started to investigate changes to our local environment.
In Design and Technology, the children were considering the materials they will need to construct their own torch and any design features.
Our children and spectators enjoyed Sports Day on Friday afternoon and all children were able to thrive and achieve successes. Finally, the Summer Fair was well supported by our school community with lots of super activities, stalls, prizes to win and treasures to buy.
Thank you for your contributions, your support and well done to all!
16th June 2023
We have had a super week in Lower Key Stage 2. For our new History topic on Crime and Punishment, the children were asked the question, 'Do laws and punishments change over time?' They discussed rules and laws and how and why they might change. They explored past and present crimes and consequences. The children were enthralled to find out about Victorian punishments! In PE the children refined their bowling and fielding skills in preparation for playing rounders. They worked well in teams and thought about tactics. A huge well done to the Year 4 children who completed their Multiplication Check. Great work from all!
9th June 2023
Years 3 and 4 have had a great first three days back. On Thursday they visited Blackburn Cathedral Church as part of their History and RE learning. The children had a wonderful time learning about the church seasons, trying on vestments, completing a trail, being detectives spotting clues about the building and designing their own stained glass windows. The children were complimented on their behaviour and prior knowledge. Year 4 are busy preparing for their Multiplication Check next week so please continue to practise with your child over the weekend so that they feel really confident.
26th May 2023
What a fantastic final week of the half term we have had in Year 3 and 4! We have concluded our science topic all about teeth and digestion by learning all about food chains and exploring different habitats. The children also explored different animals' teeth and made predictions about their diets based on the types of teeth they have. We also enjoyed an incredible trip to Manchester's Science and Industry Museum; we learned all about the cotton mills, different scientific concepts and listened to some talks that were very interesting. The children behaved impeccably and were wonderful representatives of our school. In RE, we learned all about Judaism and how their worship is both similar and different to Christianity. Well done for your hard work this half term, everyone!
19th May 2023
What an incredible week we have had in Year 3 and 4! In Geography, we concluded our topic about earthquakes and volcanoes by constructing our very own erupting volcano using vinegar, red food-colouring and bicarbonate soda. How exciting! The children also had the opportunity to learn about and research some recent eruptions and earthquakes. In PE, we have been focusing on throwing techniques and aiming for a target. The children worked extremely hard in mastering their throw and 'pushing' the ball out into the air. In RE this week, we thought about the similarities and differences between Churches and Mosques by virtually exploring inside these different places of worship. We were even lucky enough to learn some extra information from our more knowledgeable children. Well done for another fantastic week, everyone!
12th May 2023
What a wonderful week we have had in Year 3 and 4! We have continued to learn all about digestion in science and we have located the main organs that make up the digestive system. We learned about their roles and then demonstrated how it all works using bread, water and some other unusual resources; we all really enjoyed understanding visually what goes on inside our bodies. In PE, we have focused on different throwing and running techniques using targets and beanbags. We have also thoroughly enjoyed learning about and pronouncing the months of the year in Spanish, thinking about the origin of the words. In art, we have been focusing on viewing art pieces from other perspectives. We have created role plays to infer thoughts, feelings and speech. Well done for another fantastic week everybody!
5th May 2023
What a fantastic week we have had in Year 3 and 4! In Science, we have started to learn about teeth and digestion. We worked scientifically to investigate whether or not sugary drinks affect the enamel on our teeth, using an egg, water and a sugary drink. We are very excited to observe what happens to the egg (enamel) over time! In PE, we have continued to learn about running techniques and in Art, we have focused on another image where an artist has used different techniques to tell a story. We are also becoming very fluent with our Spanish speaking and writing, when learning and practising the days of the week. Well done for another super week everybody!
28th April 2023
What a brilliant week we have had again in Year 3 and 4! In Geography, we have continued to learn all about volcanoes and earthquakes, particularly focusing on where most of the world's tectonic activity is located. We explored the Pacific 'Ring of Fire' and some recent eruptions and tremors that have happened in this region. In PE, we focused on mastering our jumping and landing techniques before applying our skills to different athletics activities; we enjoyed getting very competitive! We have also been learning about and exploring the Coronation of King Charles III to prepare for the upcoming moment in history. Well done for another super week of learning everybody!
21st April 2023
We have had a wonderful first week back in Year 3 and 4! In Geography, the children have been very excited to learn all about earthquakes and volcanoes, following the stories we have enjoyed reading in English. We began by learning about the layers of our planet before moving on to exploring and understanding how earthquakes are formed using bread and paper; we have some fabulous future geographers! In PE, we started our new athletics topic and we focused on different running techniques when completing a relay race. In Art, we have started to think about how every picture tells a story, by looking at the intricate details that are included within different pieces of art and then using these ideas to inspire our own work. Well done for a super first week back everybody!
31st March 2023
Our final week of term started with a show-stopping event at Let's Go Sing, a thoroughly enjoyable and entertaining performance in which the pupils' talents and impeccable behaviour truly shone, earning praise from other schools and the staff at King George's Hall. We tested our knowledge from this term, trying our best to tackle the assessment questions and similarly tested our slingshot-car designs equally hard in a drag-race shoot-out! Hoopball-netball was a fun way to finish demonstrating our sending and receiving skills before continuing our deep-thinking around the emotions connected with the Easter story. In Science, we analysed the growth results of our experiments with Trevor, Bob and Elon Musk (our adopted class plants) and investigated how colourful water is transported through them. Our Historic England campaign reached its conclusion with some persuasive help from Hyndburn's latest fitness model and Owls then relished their class-point reward day (finally!) to round off the term.
24th March 2023
In our penultimate week of this term, LKS2 classes have enjoyed meeting the main sassy, sarcastic character Tuffy in our new novel 'Diary of a Killer Cat' far too much! With a sense of community, we have been composing a campaign to save local 'at risk' buildings, writing persuasive letters, designing posters and creating adverts with symbolic mascots. Kingball – a mix of benchball with dodgeball - was a hugely entertaining way to demonstrate finding space to send and receive passes in PE and our slingshot cars are being prepared for testing, having joined and cladded the exteriors. With the Y3/4 Let's Go Sing event at King George's Hall next Monday, we have been putting the final finishing flourishes to our performance. To end the week, following the equinox and arrival of Spring (fingers-crossed), we demonstrated the 'growth' in our knowledge with some impressive assessments. Well done on showing off your hard work LKS2!
17th March 2023
This week our Science and Literacy have blended seamlessly in an earth-shattering celebration of the theme of National Science Week - making connections. We carefully created our own seismographs, testing and demonstrating them to fit in with our new adventure story, Koji's Island. The exciting conclusion to the Iron Man was reached in a show-down with the mysterious space-bat-angel dragon! Refreshing netball rules and tactics were the next steps in our sending and receiving PE journey whilst lower KS2's slingshot cars have begun to take shape in DT with construction of aesthetically pleasing and aerodynamically designed exteriors being added. Another rewarding week ended with a look at the religious origins of Mothering Sunday amidst the fun of Red Nose Day – hope the children spoil you, if there's a chance, over a well-deserved restful weekend!
10th March 2023
This week Y3 and 4 have been getting all historical, casting our investigation net wider by comparing Blackburn Cathedral in the past to how it is now and discovering why Calder Cottage the Marjorie and Hacking Hall were significant enough to become listed, protected buildings. The classes then researched buildings within our locality to decide what might be good examples of architecture and modern life to be preserved for the future. The Y3/4 Let's Go Sing event at King George's Hall is fast approaching and we have been enthusiastically rehearsing the lyrics and actions to hone our super performance skills to an amazing standard. Maths has been made a 'fraction' less difficult with our new unit on wholes, parts, numerators, denominators and such like. Energetic defence games were the order of the day in PE to test our sending and receiving acumen and the children launched themselves into DT perfecting their slingshot car release mechanism. Finally, and possibly most importantly, we looked at what should be done in an emergency situation and how to make a call for help if ever needed - true learning for life.
3rd March 2023
In Lower KS2 this week we have been all poetic with our new writing unit and a visit from Christina Gabbitas, performing her 'save us from plastic' rap alongside talking to us about her experience as an author and using music to enliven reading. For PE, we practised sending and receiving skills with tactical decisions in our own variations of dodgeball and netball with some of us even representing school as ambassadors in the glow dodgeball tournament. Historical enquiry focussed on our locality, researching why St Leonard's Chapel was listed and protected as a significant building. We had a 'wheely' good time with DT, creating the frame for our slingshot car chassis. Other notable highlights have been in computing, where we designed and coded a musical instrument using the Scratch software, and rounding off the week with our artistic character designs for World Book Day based on the 'Iron Man'. Well done everyone!
25th February 2023
The school week may have been a day shorter, but Lower Key Stage 2 needed the rest to pack everything into the last 4 days. We have been enthralled by the introduction of Ted Hughes' Iron Man as a giant mechanical creature crashes to Earth, only to be trapped and buried by the locals! All of our English skills have been called upon as we conclude our Escape from Pompeii writing. In Maths we have been comparing Mo Farah and Usain Bolt - converting distances between metres and kilometres and vice versa, plus continuing our efforts to reach 25 on the multiplication table check. We entered the season of Lent in church and began debating our new RE topic of why Easter is a time of mixed emotions. Science started with a review of our new-found knowledge about electricity and then we considered the functions of different parts of plants in the current unit. New learning in DT focussed on what makes a successful car as we aim to build our own chassis and sling-shot powered mechanisms over the coming weeks whilst PE displayed our innovation skills in creating our own game around sending and receiving. The week rounded off nicely with a GEM session to lift everyone's wellbeing! Keep being mindful and enjoy a well-earned weekend!
10th February 2023
We have had a fabulous half term of learning in LKS2. The children have thoroughly enjoyed our guided reading text, 'The Firework Makers Daughter', defining lots of new vocabulary and applying inference, prediction, explanation, retrieval and summary skills. They completed the unit with super character descriptions and illustrations for the corridor displays. Another quality text was used as the focus for learning writing mastery skills. We grouped ideas into paragraphs, applied the perfect tense, wrote dialogue between characters to show relationships and used fronted adverbials to show time, place and cause. The children found the text all the more thrilling because it is based on real historical events and they used historical information to improve their writing.
In Maths, both year 3 and 4 children learned to use their multiplication and division to solve multi-step written problems including those with missing numbers and efficient methods of mental multiplication. Next we are learning to calculate perimeter.
In Science, the children have enjoyed solving problems to make electrical series circuits and switches. They ended the unit with a letter to KS1 about dangers and safety rules. In Geography, our focus was rivers and the water cycle, looking at local rivers and the world's great rivers, such as the River Nile. In RE we considered how Christians believe that Jesus is both God and man. We looked at Bible stories that show His authority, the importance of the Sabbath and the Jewish Shabbat and at people who have spoken against authority based on their Christian beliefs when faced with injustice. In PE the children loved our dance unit and created some super moves to 4 and 8 beats in a sequence. Our artists learned lots of skills with tools and media such as mark making with charcoal, making and printing from Plasticine print blocks, using ink and rollers, creating polystyrene stamps to create pattern and symmetry. They enjoyed these new experiences and now enjoy a lovely break with families. Well done LKS2!
3rd February 2023
This week, Herons, Kingfisher and Owls children have been practising a variety of verb forms when writing a letter of advice to characters from the text "Escape from Pompeii". They have described what they would have seen, heard and felt when Mount Vesuvius began to erupt in August AD79. The children are enthusiastically engaged with the text which also provided opportunities for using and punctuating direct speech to show dialogue and relationships between characters. Additionally, LKS2 teachers have enjoyed the children's independent use of similies and personification, to add interest to their description. In Maths the children have been consolidating methods of multiplication and division by learning effective strategies and when to apply them. We have continued to explore electrical circuits in Science and the children were challenged to make a switch that can be used to turn on and off a bulb in a series circuit. The children drew on strengths of curiosity, perseverance and determination. Great work! Linking to our Egyptian studies, in the last History unit of work, and continuing with 'Rivers' and the water cycle in Geography, we considered, 'How and where do people use and change rivers?' with a focus on the River Nile both historically and in present times.
What a super interesting week!
27th January 2023
In Y3 and Y4 this week we have been using our imagination to group paragraphs together in a sensory description of Pompeii, using the correct tense. Classes enjoyed making predictions about what has happened to the main character Lila, in our novel the Firework Maker's Daughter, by skipping forward chapters to analyse what could have happened previously using the evidence in the text, then ascertaining if our predictions were correct. Science has continued to make our brainwaves 'spark' with our electricity topic and our rivers theme has meandered closer to home, using Google Earth to explore and map the River Ribble from source to mouth – the street view was also used to 'virtually visit' local settlements. Children 'Thrilled' with their opening dance sequence to the Michael Jackson classic through PE and RE allowed some deep-thinking about the concept of authority and when it might need to be challenged. Lyrical knowledge and recall was tested with our enthralling visit by Let's Go Sing, in preparation for our performance at King George's Hall at the end of March and the week finished with further exploration of texture in art, making printing stamps and motifs. Well done to all - who says January is a dull month??!!
20th January 2023
In LKS2 this week we collected noun phrases and prepositions, which we grouped into themes. We then used them to write descriptive opening paragraphs for our historical narrative based on Escape from Pompeii. In Science, the children predicted and identified conductors of electricity, complete and incomplete electrical circuits. In Geography we continued making informative posters for the water cycle and writing the journey of a raindrop. Our artists learned and practised printing skills using various objects for printing techniques, and then created their own stamps. In PE, we travelled from a Wild West theme to Thriller, creating a sequence of moves with a focus on rhythm and beat. In RE we continued to ask the question, How did Jesus show his power and authority? We looked at Biblical events show that Jesus is the Son of God and linked to the Sabbath. Finally, in PSHE the children identified, What is a community? They named buildings and places shared by our community, identified groups that exist in the community and how they may be linked to each other.
13th January 2023
We have had a rather wet second week of term which has connected beautifully with our poetry unit about rivers. The children compared and contrasted different river themed poems, identifying verbs, adjectives, rhyme, personification and onomatopoeia. They collected powerful vocabulary in preparation for writing their own poem. We practised changing volume and intonation to recite poetry effectively. The rivers theme continued in Geography when we considered the question, Where does all the rain come from? We introduced the atmosphere and its role in the water cycle and the children created super posters to evidence their knowledge. In Science, the children were challenged to create a simple series circuit and identify the components of a circuit. Our children love challenges and in Art, following on from abstract ark-making with charcoal, they created imprint texture and pattern into Plasticine and then created prints from their blocks by applying ink to the surface.
It's been a successful week of learning and discovery!
16th December 2022
What a fantastic end to the term we have had in Year 3 and 4 as we prepare for Christmas. In History, we have completed our topic all about the Ancient Egyptians and the children have summarised incredibly well what they have learned. In Science, we revisited our initial questions that we had at the beginning of the topic all about light, to see what we had learned and to allow us to find the answers to some of our scientific questions. In RE, we have learned about Hanukkah and compared their festival of light to Christmas, thinking about the key similarities and differences. Well done everybody for your super work this term. Have a wonderful Christmas and New Year!
9th December 2022
What an incredible week we have all had! In English, we have started to plan and write a story opening based on 'One Christmas Wish'; the children are definitely getting in the Christmas spirit. In DT, we have built and added the finishing touches to our pavilions. They are looking fantastic. This week in Science, we investigated how shadows are formed and how the distance from a light source impacts the size of a shadow. Our super Year 3 and 4 scientists used lots of complex vocabulary to explain their findings to each other. In History, we summarised our learning so far, focusing on the achievements of the Ancient Egyptians. The children were then very excited to learn about time capsules and create one firstly, as if they were an Egyptian, and then for someone in the future to find out all about life in 2022. We also enjoyed a wonderful morning at the pantomime; what a great week! Well done, everybody!
2nd December 2022
What a fantastic week we have all had! During DT, the children finished designing and making their games and prizes to be sold at the Christmas Fair. In Science, the children conducted an experiment in order to design an effective pair of curtains using their knowledge of opaque, transparent and translucent materials. They concluded their findings and then applied their new scientific knowledge to where this may be useful in the real world. In History, the children explored the process of mummification and learned about the various Ancient Egyptian Gods. The children thoroughly enjoyed researching their chosen God and sharing their facts with each other. Well done everybody, for another super week!
25th November 2022
Year 3 and 4 have had another brilliant week. We have continued reading our class novel, The Witches, and the children have been very excited to apply what they have read to their English work, writing instructions all about 'spotting a witch'. In History, we are continuing to learn about the Ancient Egyptians. The children have explored the pyramids and independently researched information to find out how and why the pyramids were built. In Science, we learned about the Sun's radiation and light, thinking about how we can protect ourselves when it is sunny. The children, again, were super scientists and asked and answered their own inquisitive questions to lead them into conducting their own scientific enquiries. Well done, everybody!
18th November 2022
Year 3 and 4 have had another fantastic week learning lots of new, exciting things! In DT, the children have started to plan their pavilions on baseboards. They have chosen their themes and selected appropriate materials to start constructing their frames in the coming weeks. In History, the children have started to learn about the hierarchy in the Ancient Egyptian times. We learned all about the different types of people and their roles in society; the children were keen to find out more about how they lived. In Science, we continued to learn about light and reflection. The children are becoming wonderful scientists and are beginning to understand the importance of conducting fair tests to get accurate results, which they did incredibly well. As part of anti-bullying week, we have focused on the importance of being kind to everybody that we meet and reaching out if we need support. Well done everyone for another super week!
11th November 2022
We have had another incredible week in Year 3 and 4! In History, the children continued to learn all about the Ancient Egyptians' achievements. We focussed on their language and communication; the children really enjoyed 'cracking the code' of hieroglyphics and then writing their own name using these symbols. In Science, the children conducted a scientific enquiry all about reflecting light, in order to design a safe, reflective school bag. They considered how they could conduct fair tests, and then followed their plan to gain reliable results that lead to some fantastic conclusions. We have also started to read our new class novel, 'The Witches'. The children have made some superb predictions and inferences this week and we are very excited to find out what happens next. Well done everyone!
4th November 2022
Years 3 and 4 have had a busy week in and out of school straight after the holidays! We have read non-fiction texts to discover the events behind the Gunpowder Plot and discovered the meaning of new vocabulary related to the Egyptian Gods. Tying-in with our new History topic of Ancient Egyptians, the children started looking at the features of instructional texts about how to turn your friend into a mummy, with strict instructions not to try this at home! Our RE and Science learning has linked nicely, discussing why Jesus is described as the light of the world and exploring what we mean by sources of light. The future engineers amongst us enjoyed creating models of various pavilion structures, possibly to shelter us from the rain on Bonfire Night – stay safe!
21st October 2022
What a superb start to the year in years 3&4! After completing our novel, 'The miraculous journey of Edward Tulane', we have been able to continue focussing on our much-loved character Edward during our writing sessions. Using our new and developed grammatical skills, we have been able to write impressive, detailed character descriptions of Edward. During guided reading, we have been focussing on non-fiction texts all about climate change and the world around us which has linked nicely with our Geography unit - taking care of the world we live in so that we can enjoy its many wonderous places! We have thoroughly enjoyed ABBA's hit track 'Mamma Mia' this half term in music and have completed our learning using the xylophones to keep to the rhythm and beat of the track. In science, we created our own fossils and used our art skill of sketching to create detailed diagrams of fossilised animal parts. We then used this inspiration to write a diary entry, just like Mary Anning did, of the day we discovered our historical treasure! We made sure we concentrated on our writing skills to ensure our diary entry was detailed and exciting to read! We have loved learning about rocks and fossils this half term - we might even have some future petrologists or paleontologists in our midst! A wonderful first half term, now to enjoy a restful break, ready and raring to learn when we come back!
14th October 2022
This week, we have been learning new grammatical skills in preparation for our independent character descriptions of our beloved Edward Tulane. We have been generating rhetorical questions, expanded noun phrases with quantifiers and exploring clauses within a sentence using both coordinating and subordinating conjunctions! We are coming to the end of our novel 'The miraculous journey of Edward Tulane' and we are all desperate to find out whether Edward finally gets his happy ending. In art this week, we studied the art of sculpting, referring to the works of Barbara Hepworth. We generated a range of sculpture shapes and ideas, sketched these and when we were finally happy with our designs, we used modelling tools to sculpt our shape from soap! In RE, we have been focussing on the psalms - we considered the different ways God is represented through these psalms and after choosing our favourite one, created beautiful artwork to represent how we envision God. All teachers were truly impressed by the deep reflection and work produced by the children. Another busy week in year 3 and 4! Have a lovely, well-earned rest, ready for our last week of the half term!
7th October 2022
Hola! This week in Spanish, we have been continuing our learning with numbers - the children are loving their Spanish sessions, showing great engagement and progression. This week in RE, we have been exploring what the psalms symbols mean and how we could illustrate our chosen psalm. We thought about how the psalms illustrate God in different ways and reflected on what these images say about God. In guided reading, our friend Edward Tulane has become part of yet another family! We have been working on our viper skills to explore new vocabulary and infer the ever-changing scenes and feelings of Edward, making fabulous comparisons of Edward's life through the text so far. After learning all about the stages of fossilisation, we focussed our science learning on a famous fossil hunter this week - Mary Anning! After researching all about her amazing life and findings, we worked hard to produce beautiful, informative fact files to showcase our knowledge. I wonder if we will be able to find our own fossils? Another busy week, well done years 3&4!
30th September 2022
This week, we continued to read our class novel 'The miraculous journey of Edward Tulane' and what a journey he has been on so far! We have focussed on various skills during our whole class guided reading including being able to summarise, explain and infer. We have been developing our skill of answering questions, trying to provide evidence from the text to back up our ideas. We are thoroughly enjoying our music learning, based around the hit ABBA track 'Mamma Mia', focussing on the beat, pace and pitch of the music. In art, we have continued developing our art and design skills, this week focussing on the artist Paul Cezanne - analysing paintings, exploring brush stroke techniques and creating our own art in the same style. This week also provided the opportunity to discuss harvest time, we were able to join Reverend Tracy in church for harvest worship and reflect on this time of year - a time for being thankful for our food and pray for those less fortunate than us. Another super week, well done years 3 & 4!
23rd September 2022
What fabulous artists we have in years 3 and 4! In art this week, we have been learning to use our sketchbooks - building the confidence to have a go and the resilience to keep trying until we are happy with our sketch. There were some beautifully detailed sketches of Edward Tulane which were then used to create a willow pattern style plate using fine brushes and ink. We focussed on using different shades and tints (drawing on our prior learning), adding or reducing water to help us create the desired effect. We have also continued to take on the role of petrologists in science as we helped Doctor Sarah Stone by conducting a rock survey in our local area! We surveyed the different types of rocks we found, their purposes, whether they were man-made or natural and if there were any signs of erosion. In PE this week, we have been continuing to develop our skills of handball. We used a range of passes such as bounce pass and worked on our coordination of both moving around with pace and catching. We have also enjoyed our introduction (for year 3's) and our continued learning (year 4's) of the Spanish language, being able to greet each other and say goodbye at the end of the day! Another busy week of learning, well done years 3 and 4!
16th September 2022
Year 3 and 4 have had yet another super week, working hard on all aspects of their learning. We have continued our reading of 'The Miraculous Journey of Edward Tulane', focussing particularly on our viper skills - explaining and inferring from the text. In English, we have been learning to use inverted commas in our writing, building our skills throughout the week to focus on dialogue between characters. We have enjoyed generating story ideas and sharing these with each other. Next week, we look forward to planning and writing our own story including the use of inverted commas! In Science, we continued learning about rocks, being able to conduct comparative and fair tests - How hard is the rock? Is the rock permeable? What will happen if we drop acid (vinegar) onto the rock? We also got creative this week, using our cutting, scoring and folding skills to create an optical illusion. We can't wait to carry on our fabulous learning next week! Well done year 3 and 4!
9th September 2022
What a super start to the new school year! Year 3 and 4 have begun such exciting units and are really enjoying the story of Edward Tulane! This week they have also enjoyed starting their new learning in Science, using their observational skills to look at a range of rocks closely. The children have produced beautiful, detailed observational drawings. They then described each rock by their characteristics - texture, colour and appearance. What a wonderful year it is going to be!