September Starters 2020
Welcome to St Leonard's!
Thank you for choosing St Leonard's as the place for your child to grow and blossom through their primary school years.
During these unprecedented times it is difficult to know how and when we will be able to induct our September starters. We will continue to monitor the current health situation over the coming weeks and months and work together to ensure the best approach to starting school.
We have created this page as a 'go to' point where we hope you will find resources, advice and further information about starting school and the transition from pre-school settings.
Thank you for taking the time to view our web page. If you have any questions regarding starting school over the coming weeks, please do not hesitate to contact school on 01254 247156 or either by email at head@langho-st-leonards.lancs.sch.uk or jharris@langho-st-leonards.lancs.sch.uk
Page contents
Please use the list below to navigate around the page, sourcing the relevant information you may find useful at this time.
Meet the Reception staff (messages and photos)
Getting Ready for School - Top Tips for parents and carers
Early Language and Communication - support and advice
Useful Starting School activity and information guides from Pacey (The Professional Association for Childcare and Early Years)
The Early Years Curriculum - guidance about the curriculum and child development

Early Years Policy

Letters to you from our current Reception children (Written especially by our children to welcome new school family members.)
Have a look around your new classrooms! (Take a look at our photos and learn about all the exciting places to play and learn.)
Have a look around other places in your school! (Take a look at our photos and be as reassured as possible during these uncertain times.)
A message and story times (Come and listen to us reading some familiar stories. We can't meet in person but that doesn't stop us sharing a good book together.)
Get Involved - everyone welcome! (Scroll down and take part in some of our getting ready for school activities. We will upload your pictures to this page so you can see your achievements on the computer!)

We have arrived!

Take a look at our gallery of photographs showing how amazing we are and what fantastic learning adventures we have experienced in just the first four weeks of school.
Meet the Team
Hello, my name is Mrs Harris – Reception teacher at St Leonard's.
I am very much looking forward to meeting and welcoming all our new Reception starters to school in September.
What unusual times we are living in at the moment, all which make starting school a bigger challenge. Whilst starting school is a huge milestone for children and their families, we will do our very best to make it as easy for your child as possible under the current circumstances.
I will continue to add information to this page and we will be in touch with you shortly about how we intend to move forwards with our (remote) induction programme.
Please do not hesitate to contact me if you have any questions before then.
With best wishes,
Mrs Harris
We are delighted to welcome Mrs Hacking to our Reception class teaching team. Mrs Hacking is a very experience Early Years teacher and she is looking forward to meeting you and your children very soon.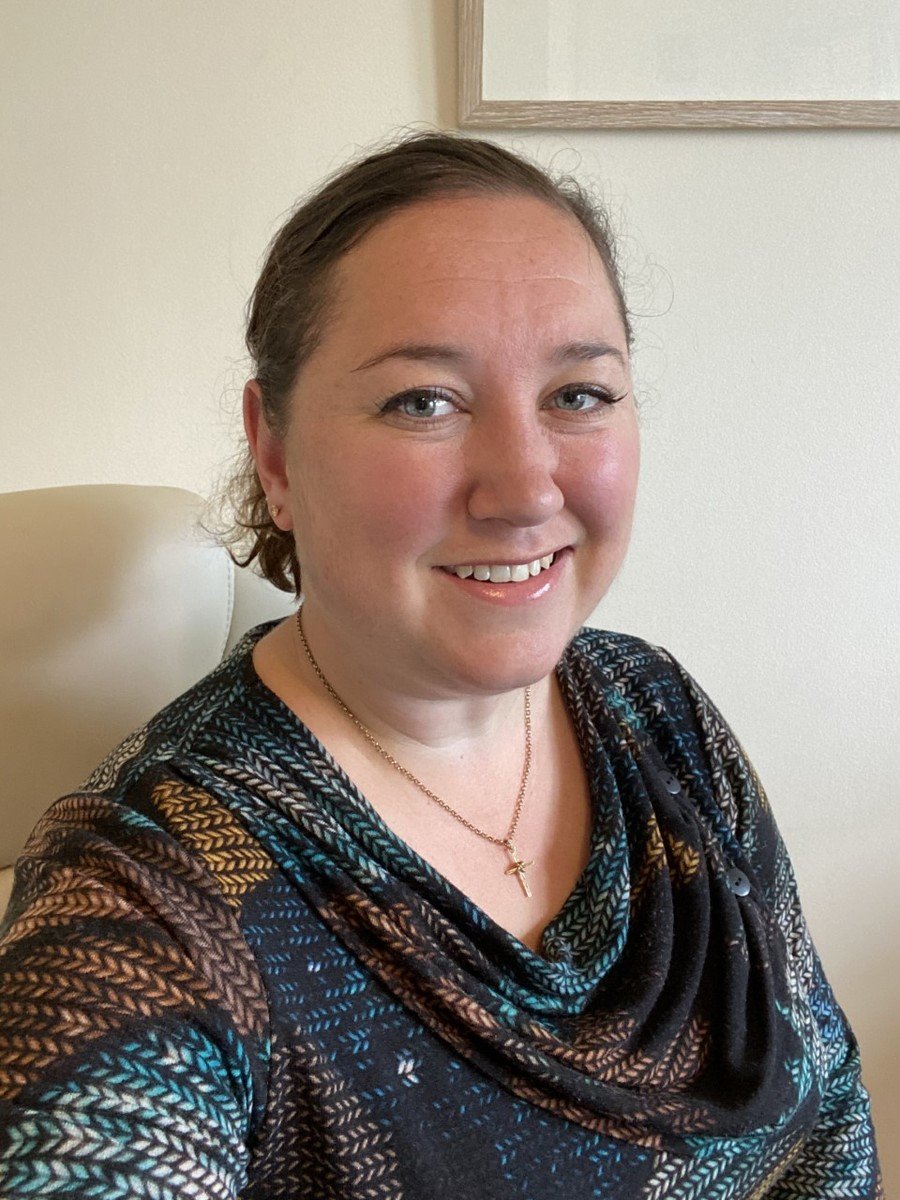 Initiatives and Ideas focusing on early language and communication
Great initiatives and ideas that you might find useful, particularly supporting the importance of early language and communication skills.
Hungry Little Minds
This has been launched by the DfE to help parents and carers engage in activities that support their child's early learning and help set them up for school and beyond.
https://hungrylittleminds.campaign.gov.uk/
National Literacy Trust
Their new project, Small Talk, aims to support the language development of 30,000 children under the age of five by equipping parents and carers with the skills and confidence they need to chat, play and read with their child every day. If you feel this may be of interest and support to you, please click on the link below.
Tiny Happy People
This helps parents and carers to develop their child's communication skills. It offers simple activities and play ideas to help parents and carers find out about their amazing early development.
Helpful Guides
Please visit https://www.pacey.org.uk/ - an excellent source of information and support.
The guides below are great sources of information and help with induction into school. Under more normal circumstances they are the guides we would have shared with you at the end of each of your child's summer induction visits.
#readyforschool
The Early Years Curriculum
You many be interested to find out more about the Early Years Curriculum during the time before your child starts school. Here are two useful resources to help with this.
A guide to help parents and carers navigate through the Early Years Foundation Stage Framework:
A parents and carers guide to the current Early Years Foundation Stage Framework:
https://www.foundationyears.org.uk/files/2014/08/EYFS_Parents_Guide-amended.pdf
Early Years Policy
You can view our Early Years Policy by clicking on the link below.
Children's Letters
Written by our current Reception children, we hope you and your child enjoy reading these that have been especially made for you.
Bringing our school to you!
Whilst our new September starters cannot come into school to visit, we thought we would bring our school to you at home.
Please have a look at the photographs below. They show you how our setting looks. We do make changes throughout the year that reflect the children's interests and next stages of development but these are a good starting point from which to share and talk to your child about their new school and where they will spend their time during their first year.
This our welcome area. This part of the classroom is just by the door. Here it is set up as a jungle world with lots of exciting books to read. We change this area from time to time and enjoy using our imagination and finding out about people and places all over our precious world.
This is our worship area. Father Freddie and Puddles the cat along with Cannon Riley live here. We find out all about God's big story, say prayers and retell Bible stories with story spoons and our wooden Noah's ark.
This is part of our creative space - we like to call it our creation station! Here we love to use lots of materials with scissors, glue and pens to make lots of different things. What's great about this space is that there's lots of choice and we can use our own ideas to make brilliant inventions.
Here is our music space. We love to sing, dance and move in Reception. We sing each day and like to play instruments too. We even learn to play the Ocarina by the end of Reception!
This is where we look after our wellies! You can put your wellies on the shelves and when you need to use them, just swap them for your shoes. You can see that the teachers also have wellies - we especially like to put these on when we go for wellie walks in the woods.
Next to the wellies you can see one of our wooden houses - we like to move this around the setting, sometimes we take it inside and other times it's outside.
We are very lucky in Reception class to have our own set of toilets in the classroom. There is no need to worry about having to find the toilets when you start school. We will show you where they are but above is a picture of the bathroom door. As you can see the bathroom is next to our classroom sink and creative spaces.
Here is our Reception classroom door. We are very lucky to have such a large classroom space to play and learn in. Before we had the building work done, our classroom was actually two smaller rooms! The builders were very clever and made then into one super space for us.
Here is a photograph of our school MUGA. It stands for 'Multi use games area.' All children at school have time to play on this and you will too! We also have a grassed area, playground spaces and our amazing woods for lovely learning walks.
Story time
Please read the message across the page to your child and then enjoy the stories.
We have arrived!
Please take a look at our photographs below of our exciting learning adventures and experiences in just the first four weeks. We have settled in so well and love to learn!
Lots of opportunities that support building relationships, physical play, communications, resilience and wellbeing.
This is where we hang our coats at school. You will also notice our slippers too! We like to wear slippers at school as this helps our wellbeing and makes us feel comfortable. We can swap our shoes and slippers when we like during each day. Even the teachers have slippers at St Leonard's!
This is our construction space. It has natural pieces to build with alongside favourites such as Lego and Kid K'Nex. We also have lots of block play and when we put all these things together we can make some amazing builds.
We love to read at school! We do so much reading and this is our reading corner. We like to place books all around our setting and change our space as and when we want to. We have so many books - story books, finding out book and poetry books and books we can read by ourselves. It's a really cosy and comfy place to be.
During your time in Reception you will get to play in many different role-play spaces. This is our home corner which we change regularly. Other role-play spaces we have had are shops, vets, police station, space station, garden centres, the nativity and plenty of free space with props and materials for you to make up and tell your own stories and use your imaginations! What fun!
The photo to the left side and the one above show one end of our fabulous outdoor classroom! This is our garden kitchen and provides us with lots of space to put on our wellies and get making and creating. This is definitely one of our favourite play spaces - there is such a lot to do and explore with our friends.
Just next door to our garden kitchen we have an area for lots of physical play. This trolley has bats, balls, hoops, shakers, quoits, skipping ropes and parachutes to name just a few. We create team games and learn new skills using all the items from the trolley. We throw, catch, jump, hop, skips, kick, dribble and bounce... all these things help us develop our gross motor skills.
This part of our outdoor classroom we leave up to your imagination. You might like to use the big building blocks in the red trolley, the wooden house or the imagination table for small world play. We change this space to whatever suits our learning at the time. It has also been a quieter place for natural artwork and story telling. It has nice soft carpet for lots of comfy play.
These last three photographs show the middle and end parts of our sheltered outdoor classroom. We play out whatever the weather but are very lucky to have this extra sheltered space. You can see our sand tray and our small kitchen space. We change these areas regularly depending upon what we all want to learn and know more about.
Just behind the photograph to the left is our construction space where we have lots of loose part play. We enjoy building vehicles, moving water and creating dens here.
What do you think?
Did you like looking at our photographs and finding out all about your new classroom spaces?
We can't wait for you to come and visit them but only when it is safe to do so.
In the meantime, you can keep looking at these with your family as often as you like.
We had some building work done at school a couple of years ago and Reception class got a brand new classroom, including a bathroom. Here is a photograph of the bathroom sinks. Can you see the soap dispensers? They are easy to press so you can wash your hands well with soap after you have used the toilets and throughout the day. To make the water flow, you just press the top of the tap - it is really easy so please don't worry.
This is a photograph of our Infant Door entrance. When you walk through this door you will be facing our classroom door. (just as you can see in the photo across the page) So please do not worry about finding your new classroom, we will be here to help you.
A note for parents and carers... we have written these explanations in the hope that by September we will be using the same doors and facilities as we have described. You will appreciate that no one can say with absolute certainty how school life will look by then but we will work with you and explain any new safety systems that are employed in school in the future should this be the case.
Please use these photographs as a guide to how the classroom might look - talk to your child about how things may look different too and how the most important thing is that we all keep safe.
Arrangements would be communicated by school nearer the time. Thank you for your patience and understanding during this time.
Sharing stories
Dear parents and carers,
Please read this short message to your child before watching the story clips.
Many thanks.
Hello everybody!
Normally when children start school at St Leonard's we get to meet each other three times during the summer before school closes. However, this year sadly things have been very different for all of us haven't they?
In the past, when children have visited us at school we have shared stories together. We couldn't do that together this year so instead we are sharing stories with you on this special page.
We hope you enjoy listening to the stories and have a lovely summer.
See you soon.
Get Involved - Everyone Welcome!
No doubt during the summer break your child will get to try on their new school uniform which is a very special time for them and starts to help them understand their new adventure and the new school family they are soon to belong to.
If you would like to take part, we are inviting the children to draw a picture of themselves in their new uniform. This is not compulsory but if you can take part, we would love to see the children's creations. They can draw, paint or collage - anything that they enjoy.
Towards the time when we re-open school in September - please send us your pictures and we will upload them to this page so your child can see their work on the computer alongside all the new friends they will soon meet.
Have a lovely summer!