Swifts - Year 5 / 6 Class
2021-2022
Welcome to Swifts Class!
I am so excited about the learning adventures we will be experiencing together this year. Make sure you check back to this page for any updates and to see what we have been getting up to.
Mrs Filder
Our PE day will be a Monday, please come to school in your PE kits.
Homework will be handed out on a Friday (Google Classroom) to be handed in the following Wednesday.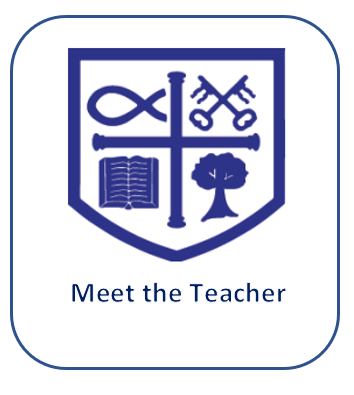 Weekly Class Updates
Week commencing 21/02/22.
A great week back in Swifts class we have enjoyed starting our new topic on Crime and Punishment throughout the ages and this week we have been exploring how the Roman and Anglo Saxon systems worked, we were very shocked about how unfair both systems were but were able to identify some similarities between the court today and then.
In DT we have started looking at electrical systems by thinking about designing our buzzer games we have been looking at the user and purpose and using this knowledge to draw our 3D models of the games. In Computing we have started our work looking at spreadsheets, what they might be used for and how to create them.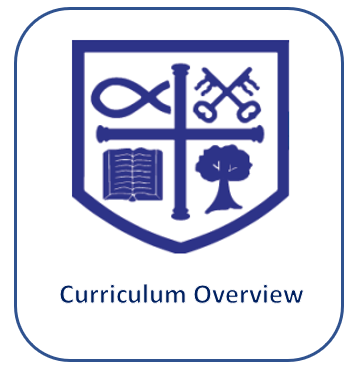 Week commencing 28/02/22.
This week we have continued looking at crime and punishment through the ages and have explored Tudor times and looking at the role of a Highwayman focusing in on researching the famous Highwayman DickTurpin. In Computing we also continued our work looking at spreadsheets and inputting data. Year five had a good first session swimming this week whilst year six worked hard with the PE coach. In RE we looked at a Eucharist service and explored why each part was significant and what it meant which prepared us well for Wednesdays Eucharist service in church. Well done on a great week Swifts.
Week commencing 07/03/22.
This week in Swifts we have completed our unit of work on Crime and Punishment, the children really impressed me with all the knowledge they had gained over the topic in their final pieces of work, we also explored modern day crime and punishment these parts that had stayed the same and what had changed any why. In RE we started our new unit of work linked into Easter exploring who Jesus was and how the answer to the question was different based on who you ask. In DT we built the bases for our electrical system game and in Computing we worked on adding formula into a spread sheet to work out calculations. A good week in Swifts, have a nice weekend.
Week commencing 14/03/22.
We have had a good week in Swifts class marking Science Week and the theme of growth. We started our new Science topic on life cycles by exploring how plants reproduce, we have also planted our own seeds to grow and have started the process of growing potatoes. In RE we continued to explore who Jesus is/ was by exploring John's gospel and creating some lovely art responses.
Week commencing 21/03/22.
This week in Swifts class we have worked hard on our assessments with the children trying their best and showing everything they have learnt. In RE we explored the Easter story mapping out the events and what they told us about the person of Jesus. In Science we have continued to look at lifecycles this week the lifecycles of mammals, focusing in on the lifecycles of platypus' and rabbits. We had a lovely afternoon on Tuesday being creative in making cards ready for Sunday. Well done Swifts, one week left before Easter.
Week commencing 28/03/22.
We have had a busy last week of term, we completed our Science work exploring lifecycles and the similarities and differences between different animals. In RE we went to church where Revd Tracy spoke to use about the eucharist and told us about the symbolism behind what happens throughout the service. On Thursday afternoon we were treated to a lovely selection of music played by the year 5's showing everything they had learnt about playing their Brass instruments. I hope you all have a restful and wonderful Easter and look forward to seeing you all for our final term together.
Week commencing 18/04/22.
We have had a busy first week of the summer term, we started our new geography topic which involves comparing the holiday destinations of Blackpool, Dublin and Florida. We used a range of atlases to locate them on world maps before zooming in and exploring the physical features of each destination. We have then started our new Art topic which will explore a different artist each week this week exploring the street artist Banksy and the meaning behind some of his works.
Week commencing 25/04/22.
This week Swifts have been continuing their work comparing holiday destinations this time exploring human features including attractions. Next week they will then be completing their own independent projects based on one of the places we have been exploring. Year 6 began their swimming lessons on Monday showing what they could do. On Thursday the Year 5's travelled to Ewood Park to perform songs with 4200 other children from across Lancashire, they represented the school brilliantly.
Week commencing 02/05/22.
A short but busy week in Swifts, we finished our Geography project researching one of our chosen destinations of Blackpool, Dublin or Florida. We then started our Science topic recapping body systems we have previously learnt about before starting to explore the circulatory system. Year 6's have a busy week so make sure you all get a good restful weekend.
Week commencing 09/05/22.
It's been a busy week for our year 6's who have worked really hard completing their SATs tests, year 5's have been continuing our work on the circulatory system and they asked some really interesting questions. ..
Week commencing 16/05/22.
This week we have completed our work on the circulatory system finding out how our bodies send nutrients and water around our body. We also spent time exploring how changes to our lifestyle can have a big impact on our bodies. We enjoyed starting our new book of 'Holes' finding out about how Stanley found himself at Camp Green Lake. In RE we spoke about the Celtic strand of Christianity exploring their beliefs and looked at the Celtic cross.