Robins - Year 5 Class
2021-2022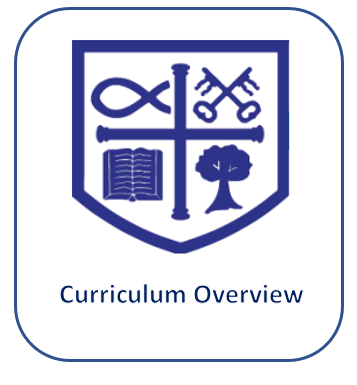 Weekly Class Updates
Week commencing 21/02/22.
Robins have had a good first week back, waving goodbye to their last swimming lesson and test on Electricity before starting their new work for this half term. Our English writing is about instructions on how to stay safe from a creature we have imagined. In guided reading, we are looking at Cogheart, by Peter Bunzl. Our new RE work links last half term's work (on the Exodus leading to the Passover) with the Passover celebrated by Jesus as the Last Supper and the Christian celebration of the Eucharist. In History the children began looking at crime and punishment through the ages, starting with the Romans. Our new PE unit on Orienteering will start on Wednesday next week.
Week commencing 28/02/22.
This week, Robins have continued their journey through history, looking at the way crime and punishment was dealt with in the move from the Anglo-Saxons and Viking to the Tudors. They looked at different parts of the Communion service or Eucharist and considered similarities and differences in the beliefs of different denominations. It was great to see people interested in different aspects of world book day, including, talking about the books and characters that that interest us, meeting Sherlock Holmes and using some of his ideas to answer questions about him and using his logic to solve a mystery, watching video clips of authors and famous stories and a quiz to test our own knowledge. Keep reading and opening up new worlds.
Week commencing 07/03/22.
This week, Robins looked at different types of historical sources about DickTurpin and the changes that were brought in throughout the Victorian era. In PE, they enjoyed using a map to follow routes in orienteering. The children had a closer look at spreadsheets and how they can use used as a good way of organising information, formatting different cells to be used for different purposes. PSHE and Spanish resumed and music (brass) continued, as usual. Some children would benefit from additional practise at home to help them keep up with the progress made by others.
Week commencing 14/03/22.
Owls Class have been completing a range of tasks this week. As it has been Science week, the children have been completing some interesting tasks including creating a new invention. In History, they focused on Anglo-Saxon invaders and in PE completed a range of team activities. The children are also continuing to work very hard to improve their times tables knowledge and their knowledge of spellings. Keep up the good work!
Week commencing 21/03/22.
This week, Robins have been very focused as they all did their spring assessments. Well done to everyone who tried really hard and checked to see if they were answering the questions in the expected way. We carried on our science work, looking at reproduction in mammals and the work of the Jane Goodall, the Chimpanzee expert. In PE we tried to figure out how to use orienteering compasses - to be continued - and considered spatial awareness when making a real-world situation match a map. We continued with our Spanish, PSHE and music (as usual) and for our computing work, we looked at some formulas that can be used in spreadsheets. We even got creative making a special card. Well done for all your hard work.
Week commencing 28/03/22.
In our final week before the holidays, Robins have been busy finishing off different pieces of work. In RE we looked at the names that relate to Jesus based on the story of Holy week. We got creative with our Easter cards, using negative space to create a cross in reference to the quote, "Why do you look for the living among the dead? He is not here, but has risen. In science, we looked at the life cycles of amphibians and insects, identifying how metamorphosis has a role to play, and wrote a script for a program about 'life' in the style of David Attenborough. Robins also helped to raise money with their charity hop, skip and jump and treated some of the other classes to a musical concert with Mrs Rayton. Well done to everyone who worked hard. Enjoy the break.
Week commencing 18/04/22.
On our first week back, Robins have continued reading the class novel from last half term, Cogheart, waiting to see if their predictions come true as the plot unravels. They made a good start in their new geography topic, exploring maps and atlases to find out more about the three places we are looking at; Blackpool, Dublin and Florida. They dredged up their knowledge of last term's science to see if it had stuck when doing a short assessment and have been getting ready for the Sing Up concert next Thursday.
Week commencing 25/04/22.
This week, Robins have shared lots of different ideas they have about God, and considered whether they can understand why certain people have other views which may also make sense, as we begin to look at where those ideas come from. They have looked at the difference between physical and human geography in Blackpool, Dublin and Florida, particularly in what similarities and differences there are between them and how they may appeal to residents, industry or tourism. Most children had a great time at Blackburn football ground when we took part in the 'Sing up' concert. Finally, we were pleased to start our new Friday PE afternoon, with our visitors, on the subject of move and learn.
Week commencing 02/05/22.
In our short, four-day week, our maths continued as normal. We left our guided reading on a cliff hanger and used our writing time, which involved punctuation for dialogue to predict how the author may continue the story. We are now ready to move on to discussion texts in our writing. We finished our geography topic with most people doing a double page spread to show the physical and human geography of Florida (although a few chose Blackpool). Having already looked at Banksy, next, the children created some ink blot art inspired by Rorschach.
Week commencing 09/02/22.
This week, the children from Robins class has a variety of different thoughts and feelings about spending a few days in Wrens classroom while Year 6 were doing their SATS. Also, after many weeks of journeying with the characters of the class novel, Cogheart, Robins enjoyed finishing the book and seeing how things ended up for Robert and Lily. In science, we began a new unit of work about the circulatory system, including similarities and differences between mammals and worms. In RE, we looked at the way names and roles can be interconnected so these ideas help people, (along with their experience) to understand more about the nature and character of God. Finally, after a few weeks off playing their instruments, the children were happy to get back to their brass lessons.