Kingfishers -Years 3 / 4 Class
Welcome to Kingfishers class page (previously Hawthorn Class)
Click here to view the archived Hawthorn 2018-2019 class page
In our class, we thought about what makes us unique. We thought about the values we consider important and talked about what makes us special. We wrote our ideas on our hands.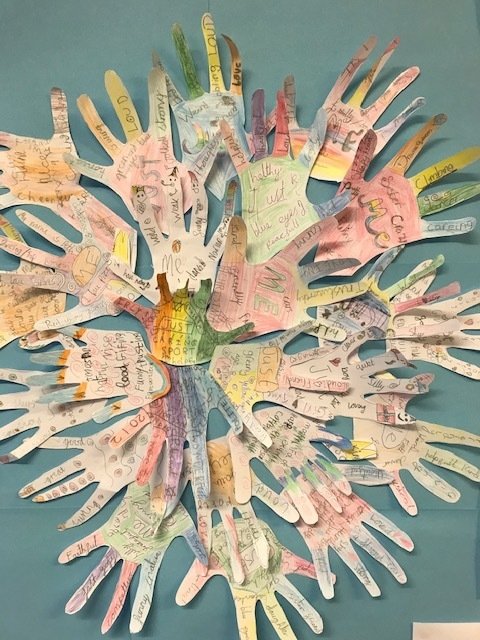 Our European Neighbours
Homework
Reading: Please read a little each day
Times Table Rock Stars: online
Spelling Shed: online
Maths: see below
Art and Design
We have been studying European landscapes in our Art and Design lessons. Over the last few weeks, we have researched The Netherlands (which means low countries). We learnt how windmills have helped to drain water from the land for over 600 years. We enjoyed experimenting with paint to create colour washes, mixing primary colours to create secondary colours and adding surface detail (see the beautiful tulips below).