Herons - Year 3 Class
2021-2022
Year 3 After School Forest Club
Getting to know our friends in PSHE
Story Time
The document 'Storytime Online!' below has a selection of books to choose from which link to a video of the author reading their book on YouTube.
Additionally, there is a link to recommendations of books to read, for children who love a particular author, here - Books for Topics - Branching Out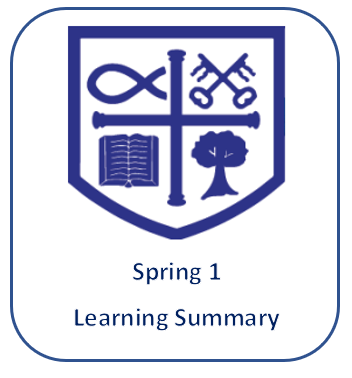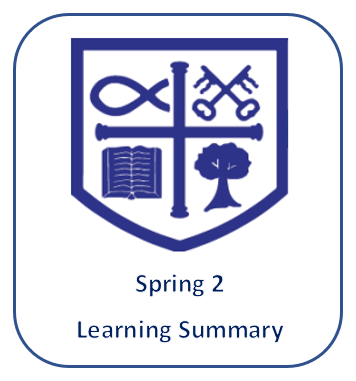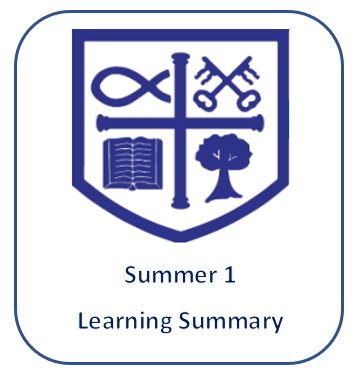 Weekly Class Updates
Week commencing 21/02/22.
We have had a super start to the half term. For our unit of work in History, we looked at the reasons that the Anglo-Saxons came to Britain and from where. The children enjoyed creating their own passport complete with Anglo-Saxon name. They also looked at the hierarchy of society and the importance for each level. In RE we began to think about the sadness and joy of The Easter Story. The children are looking forward to painting their Easter Story Frieze using this week's art skills; mixing paint to create secondary colours and experimenting mixing pastel and darker shades.
Week commencing 28/02/22.
What a fabulous week we have had in Heron Class. We enjoyed World Book Day, creating our own characters, miming character actions, drawing, labelling and describing. The children looked fabulous in their Book Day outfits! In History, we had a Top-Secret Mission to convert King Ethelbert to become a Christian king, leaning about Anglo-Saxon religion. We also found out about Anglo-Saxon life and the different daily tasks that boys and girls would do. The children then wrote a diary entry in role. Finally, we connected RE to Art focussing on the artist, Fernand Léger, comparing his style to the Big Frieze. We selected artworks depicting scenes from the Easter Story and began to sketch out abstract interpretations.
Excellent work, Heron Class!
Week commencing 07/03/22.
The Herons have been working extremely hard with their learning again this week. In PE they had to work together in teams to solve problems in order to achieve their goal. In Music the children have been learning the songs for the upcoming Hosanna production. They are fabulous singers! The best that Mrs Lindley has ever heard! We started a new unit of work in Science and learned the names and functions of parts of plants. Finally, in Art we continued to create Easter Story artworks in the style of Fernand Léger.
Week commencing 14/03/22.
We have really enjoyed our Science week in Heron Class. We looked at how optical illusions confuse our brain and we created posters with our own optical illusions. We also designed inventions for the Festival of Making. We have some very imaginative children! For the STEM challenge, the children who had designed boats displayed them for others to see. We continued in Art creating amazing Easter Story artworks and in PE we collaborated and solved problems. A super week for the Herons!
Week commencing 21/03/22.
In Heron Class this week, we continued to collaborate and overcome new challenges. In PE the children worked in groups to collect items to build structures and as the challenges grew, so did their determination to succeed. Our investigators learned the names of parts of flowers. They considered the functions of those parts and we set up experiments to prove our ideas. We then ensured we set up 'fair tests' and recorded changes over time. The children have been practising for our Easter worship next week and have worked extremely hard during assessment week. I am very proud of them all.
Week commencing 28/03/22.
After a busy Spring Term, it is time to reflect on the learning and experiences we have shared in Heron Class. The children have thoroughly enjoyed The Lion, the Witch and the Wardrobe in guided reading lessons. They have developed their analytical skills and are thinking much more deeply, making connections, finding evidence and explaining their reasoning. Their confidence has grown, and they are raising interesting questions.
It has been wonderful to be on this journey with them.
They have been analysing text and language features of non-fiction writing with focus on non-chronological reports and explanation texts. In their independent writing they have put into practice appropriate grammar from English writing lessons and knowledge learnt in History to create their own non-chronological report on Anglo-Saxon life.
They have come together as a team to overcome challenges in PE, showing problem solving skills. A large part of learning was the joy and sadness of the Easter Story and in our Hosanna production this week, the children amazed me with their fabulous acting skills. Additionally, they are beautiful singers which they thoroughly enjoy. I am extremely proud of all the Herons children and look forward to the Summer term and the challenges ahead.
.
Week commencing 18/04/22.
The Herons have returned to school for Summer Term with a super attitude to learning. They have enjoyed researching the geographical features of Sicily in Geography and have generated research questions to find out more. They were enthusiastic in Guided Reading when we started our new text, Toto the Ninja Cat and the Great Snake Escape by Dermot O'Leary; a fun text which they are enjoying. They had a super PE lesson practising striking and fielding skills in team games. We ended the week, working creatively to produce a Mood Board, which displayed things important to us, for the start of our unit of work on craft and textiles.
Week commencing 25/04/22.
What a great week we have had! The children really enjoyed our writing lessons this week, creating wonderfully mysterious descriptions for a narrative setting. In Geography we compared the climate of Sicily to the UK, considering hemispheres and seasons. We identified other countries that share similar climates to Sicily. The children selected sights and sounds in God's wonderful world, thinking about the start of God's Big Story in RE and asked the question, 'If God is the Creator, what type of God must he be?' We finished the week by putting into practice fielding and batting skills that we started to develop, last week. We also learned new vocabulary in art to describe weaving techniques using paper strips in colours inspired by our mood boards.
Well done Heron Class children!
Week commencing 02/05/22.
As the Summer term progresses, we have had another super week. The children have wowed me with their independent writing this week. They have tried hard to use the grammar and language features that we have been focussing on, to write their own version of a narrative setting. In RE we considered the wonderful things that God created and man-made things with a wow factor. We then looked at people who show how they are 'care-takers' of our world; the role models that we can aspire to be. We thought about what we will do to take better care of this wonderful world that God created. In Geography, we learnt about volcanoes with a focus on Mount Etna in Italy. We continued fielding and batting in PE and finally we had a fabulous time tie-dying T-shirts in our mood board colours and chosen designs for our weaving topic in DT.
Week commencing 09/05/22.
We have had a lovely week and the children have continued to impress me. When writing character descriptions for our corridor display, they used ambitious vocabulary and a variety of ways to refer to their character based on appearance and personality. Following that, they created amazing artworks with oil pastels, paint and linework which they tore and layered to make the background for their cat faces. They completed their creations with detailed facial features using oil pastels. What creative children we have! We started our Science unit of learning on 'States of Matter' and focussed on the features of solids, liquids and gases. We then set up enquiries to find evidence for statements that describe their properties. This included an experiment to find out if gases have a weight. PE was great fun using skills to play rounders and cricket and finally we made our own looms ready for weaving with fabrics next week.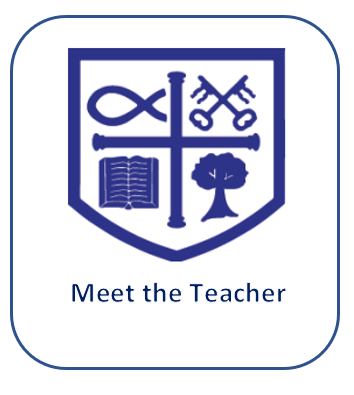 Design and Technology
Desk Tidies