School Council
Our School Council is a democratically, peer elected group of pupils representing each of our classes. The purpose of the School Council is to provide a voice for all of our pupils at St Leonard's. Enabling them to have an active role in matters that effect their lives both in school and the wider community.
School Council meetings are held on a Tuesday, on a weekly or fortnightly basis, with Mrs Pym and Mrs Thornber
Suggestion boxes are located in each classroom. Children are encouraged to write down any suggestions that they think will improve school. The School Council take these ideas to council meetings to discuss if they can be implemented.
__________________________________________
Our School Council members for 2016-17 have been elected. Congratulations to:
Chloe, Georgie, George, Keir, Grace, Imogen, Milly, Tilly and Matthew.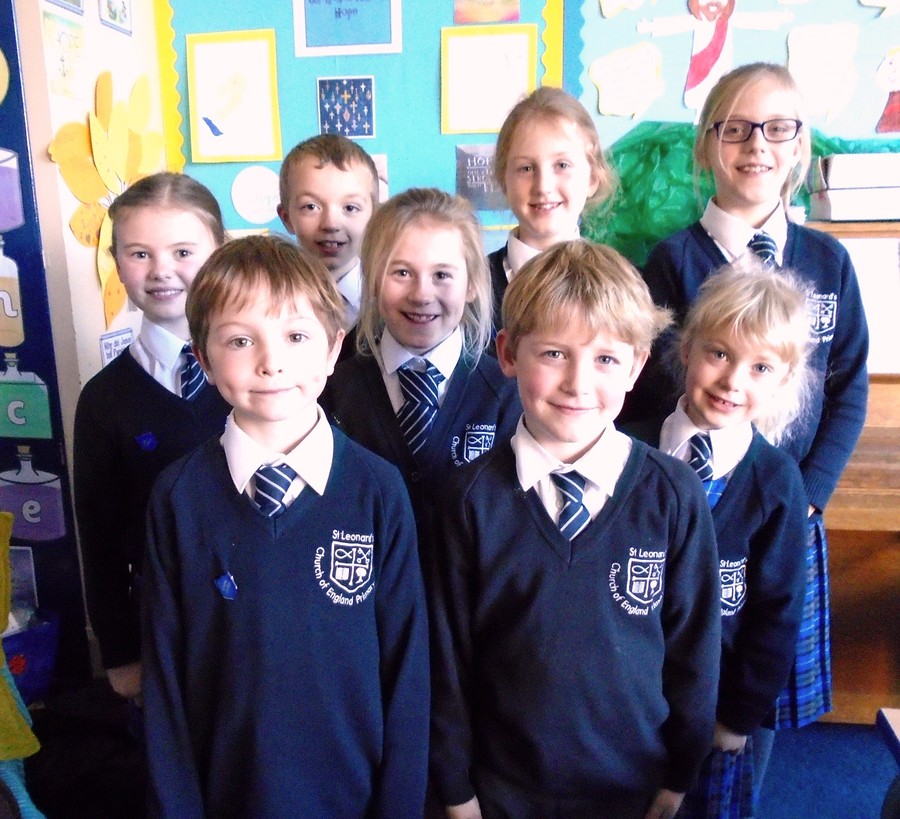 Fundraising
Following discussions with their classes, the School Council has decided that this year they will try to raise money for many different charities and causes, rather than for just two or three nominated charities.
Spring Term
Guide Dogs
The School Council chose Guide Dogs following a talk in
school from representatives of the charity. We organised a toy sale and raised £200. The money we raised will help train and provide guide dogs for the blind.
Autumn Term
The Bethany Project
School Council wanted to raise money to help The Bethany Project following The Bethany Choir's visit to school.
We are delighted to announce that we raised £414, from our Christmas Raffle and Christmas Jumper Day, which has been sent to The Bethany Project.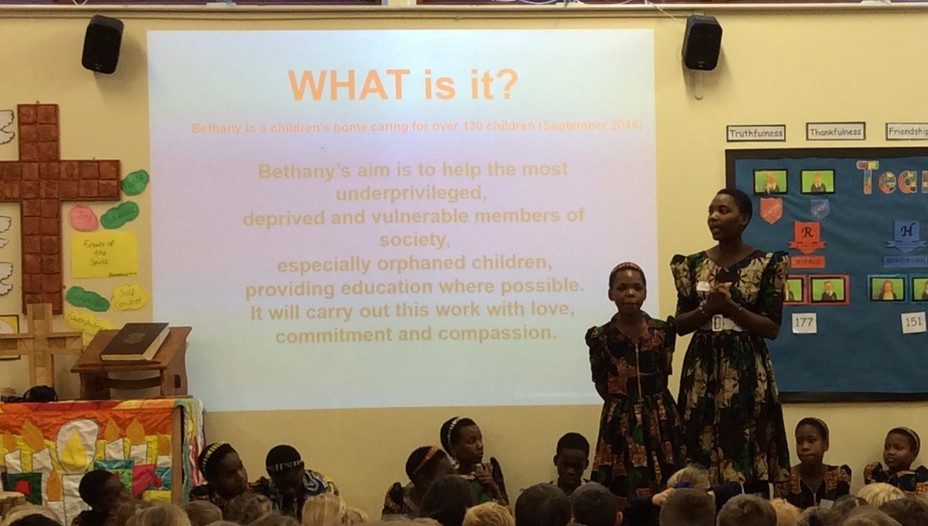 Go to our Religious Education page for more information about the Bethany Project charity and their visit to school.
RSPCA
The School Council organised a Halloween Raffle which raised £67.05 for the RSPCA.