School Council
Our School Council is a democratically, peer elected group of pupils representing each of our classes. The purpose of the School Council is to provide a voice for all of our pupils at St Leonard's. Enabling them to have an active role in matters that effect their lives both in school and the wider community.
School Council meetings are held on a Tuesday, on a weekly or fortnightly basis, with Mrs Pym and Mrs Thornber
Suggestion boxes are located in each classroom. Children are encouraged to write down any suggestions that they think will improve school. The School Council take these ideas to council meetings to discuss if they can be implemented.
____________________________________________________________________
Our School Council members for 2017-18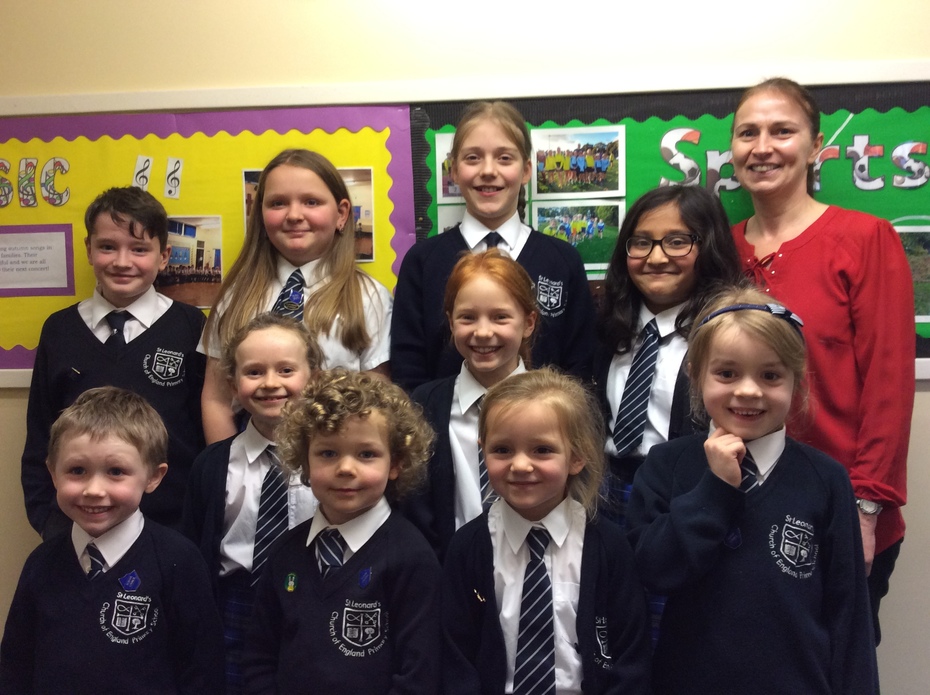 Latest News
We have organised a Toy Sale for Friday 26 January 2018 to raise money for Ronald McDonald House at Alder Hey Children's Hospital. This charity provides accommodation for families, whose children have been admitted to hospital, to enable them to stay close by.
We need donations of unwanted toys, board games, jigsaws, books and cuddly toys which we plan to sell for £1 and £2.
For more information about the Ronald McDonald House Charity, Alder Hey Children's Hospital click the logo below.
Fundraising
2017-2018
Throughout the year our School Council plan to organise fundraising events to raise money for a variety of worthy causes.
Autumn Term
A St Leonard's Bake Off and Cake Sale delivered many fabulous and delicious cake creations.
The Bake Off winners were:
KS1 KS2
1st Freya Knowles 1st Honey Edwards, Milly Heyworth and
2nd Jenni Brown Olivia Dalzel-Job (joint entry)
3rd George Gornall 2nd Sarah Sandiford
3rd Maximus Kelly
This was a very successful event, raising £336 for Cancer Research UK.
School Council members presented Mrs Kenyon, from the Clitheroe Cancer Research shop, with a cheque during worship.


Selection Box Raffle
The Christmas raffle for a selection box raised £90.
After consultation, it was decided to share the money between the nine school classes for them to spend on wet play items.
_____________________________________________________________
Fundraising 2016-2017
Guide Dogs
The School Council chose Guide Dogs following a talk in
school from representatives of the charity. We organised a toy sale and raised £200. The money we raised will help train and provide guide dogs for the blind.
The Bethany Project
School Council wanted to raise money to help The Bethany Project following The Bethany Choir's visit to school.
We are delighted to announce that we raised £414, from our Christmas Raffle and Christmas Jumper Day, which has been sent to The Bethany Project.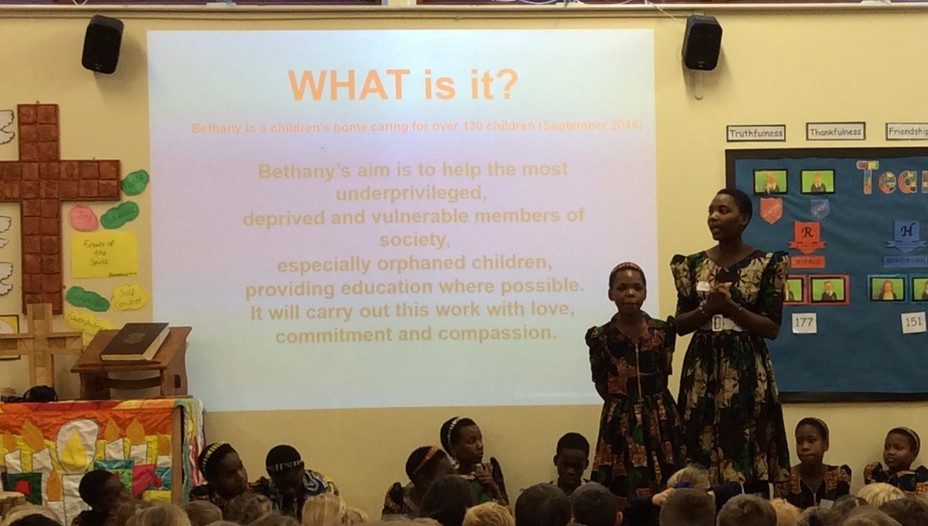 Go to our Religious Education page for more information about the Bethany Project charity and their visit to school.
RSPCA
The School Council organised a Halloween Raffle which raised £67.05 for the RSPCA.