PTA
Charity no 1088790
PTA Committee
Chairperson: Laura Whittle
Vice Chairperson: Elspeth Kinder
Treasurer: Kath McCormack
Secretary: Debbie Hallam
Dates For Your Diary
8th December 2017 Christmas Disco
15th December 2017 Christmas Film Night - 3.30 - 5.30pm
2nd March 2018 Slumber Party Film Night
17th March 2018 Easter/Spring Fair
Date TBC Fun Run and BBQ
Recent PTA Project Funding
2017/18 Fundraising Targets
Due to the expansion plans to be carried out in school over the next year, the PTA will be primarily focussing on supporting the School Minibus this year, which enables the children to be taken to a variety of sporting and educational events, without the costs of hiring a coach or asking for parent support.
Recent Donations
During the 2016/17 academic year the PTA has donated just over £7000 to school. This money has been put towards funding the all school theatre trip to watch George's Marvellous Medicine, a £1000 donation to COOL week in May, new Spanish resources for Key Stage 2, the minibus rental and a contribution to the Year 6 Leavers party.
Without PTA donations, these are things that School couldn't afford to provide to for our children, so Thank You for all your support over the past year.
PTA News
Following the PTA AGM meeting held in School on Monday 2nd October, we have some exciting new events planned for the coming year. Watch this space for details.
Upcoming PTA Events
Christmas Disco - Friday 8th December
The PTA will be holding a Christmas Disco on Friday 8th December in the School Hall. The Infant Disco (Reception - Yr2) will be from 6-7pm and the Junior Disco (Yr3 - 6) will be from 7.15-8.30pm. Tickets will cost £2.50 per child and include a drink and snack. A letter will be sent out in bags with all the details and how to buy tickets shortly.
We will also be selling Christmas Novelty items like glasses, hats and headbands for £1 and glow sticks 3 for £1.
As always we need parent help to run this event, so if you can volunteer to stay, please let us know.
Recent Events
On Friday 10th November we held Film Night in school. We had 189 children attend and raised just over £400, which is phenomenal! Thank you to all who helped and all whose children attended.
Help Us Raise Funds
Below are a few of the many ways you can help the PTA raise funds:
Stamptastic

The PTA have signed up with Stamptastic's PTA scheme, so we now get up to 30% donations on any purchases. Stamptastic provide personalised name stamps that can be used on fabric, wood, metal and some plastics - and don't come off in the wash - so are perfect for labelling school uniforms and possessions.
If you dread sewing name labels into unifom or are frustrated with iron in options, this may be the product for you.
If you decide to buy, please use the code BB68AB in the PTA code box when placing your order online. We've raised £13.50 so far from a handful of orders, but hopefully we can improve this next school year.
Easy Fundraising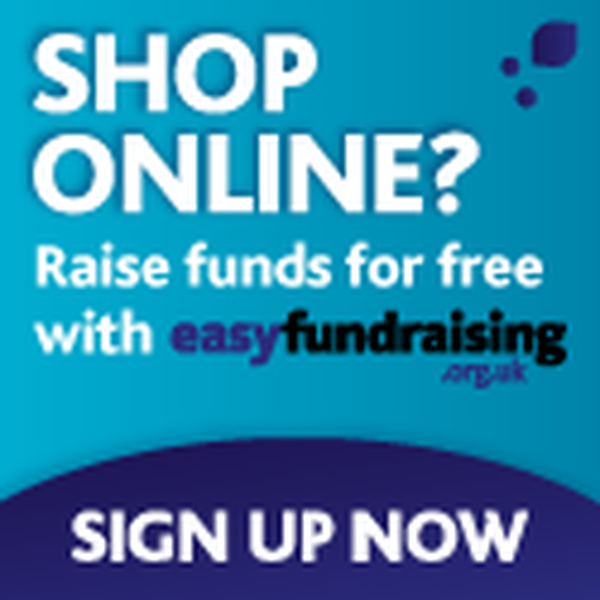 Sign up to the Easy Fundraising website and raise money for the PTA whilst doing your normal online shopping.
We currently have 51 members and have raised just over £925!!
Simply go through the Easy Fundraising website to your favourite online shops and the PTA gets a donation. Online stores include Amazon,Toys R Us, Next, M&S, Argos, Boots, Tesco Direct, ASOS, John Lewis and many more.
Visit www.easyfundraising.org.uk to register.
Baker Ross
Baker Ross help schools fund raise by giving up to 20% cash back on purchases made by quoting the schools Source Code SST4086.
Purchases can be made on line at www.yellowmoon.co.uk or by calling 0844 826 8677.
If anyone has any other schemes or ideas that can help raise funds for the PTA, however small, please let us know.